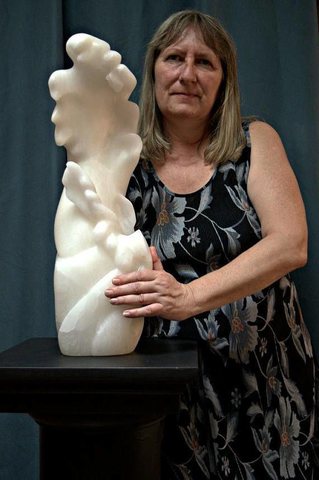 Traditional Alabaster, soapstone art sculptures, stone carving in abstract and contemporary style. Truly hand carved, by the old school way, using chisels rasps and files for shaping, and standard water base sandpapers for polishing. Carving stones acquired from certified supplier, additive and asbestos free selected direct by the quarry. White alabaster imported from Colorado US, and a limited quantity from Europa. Soapstone is mainly from Brazil. All stone works are original unique and brand new, ready to display, signed and dated by Saga (Gabriella). Listed sculptures are ready to buy, we also welcome your custom request for special ideas. Our affordable prices never changes after mutually negotiated, no deposit required, progress pictures emailed daily, and at the end, if you don't like the finished carving, no obligation to buy it. We also gladly accept returns with no questions ask, for a full refund.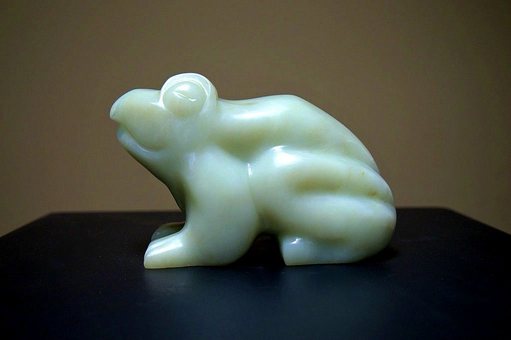 Cute hand carved stone figurines, the perfect gift for some one special. Soapstone, Alabaster, black Chlorite and Wonder stone small size sculptures. Personalizing for free of charge, gladly add your message by carving or engraving. The figurines are detailed just enough to keep the flow of the stone's consistent shine. Custom stone carving request is always welcome. The stone don't require much care ones displayed, it's sealed and buffed with natural non-toxic bee wax, what sucks in deep to the stone's pores, and keeps the shine for ages, however a few drops of olive oil and a soft cloth buff every other months, makes it fresh looking. Stone figurinesn

Natural semiprecious gemstone, mineral and crystal hand cut and hand polished pendants, necklaces. Mostly self collected stones from the surrounding Rocky Mountains, also buying trading direct by quarries from all over the world. All our handmade gemstone jewelry are carefully selected from high grade material, designed to show the nicest pattern what defines the gem. Every single gemstone gone through a nine step polishing phase from 60 to 50.000 grid to achieve a bright shiny finish. The preferred setting method is wrapping, with solid sterling silver jewelry wire, and drilled in ice pick bail. Our realistically priced handmade gemstone jewelry pieces includes a silver plated necklace, our upgrade with whole sale pried Italian made smooth solid silver snake chain. A large stock of raw specimen available for custom size and shape cutting for your request. Looking for your favorite gem? Email us, we might have it, or can acquire it from our worldwide source. Gemstone necklaces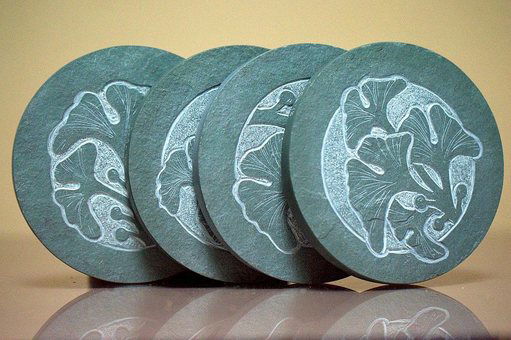 Fantasy designed, mostly ancient cultural symbol stone carving on natural non-absorbent stone drink coaster sets. Green and black Slate, Carrara marble, and limestone selected untreated stones. Cut to square and round shape, with smooth sanded edges and cork back padding to protect furniture surface. 4" diameter 0.3" thick. a set includes four pieces, increased number of sets available by request. We can custom carve your design, business logos, names, personal messages with no extra charge. We tested our coasters for stain resistance with red wine and coffee,easy to clean, just wipe with wet cloth. Makes a great gift for wedding anniversary and for the boss or coo-worker. coaster sets
One of the most important advancements in the development of hominids was the use of stone. The abundance of stone allowed using it as tools, weapons,building commodity, and even to spark a fire. The stone age lasted over 2 million years when the discovery of the what's inside the stone take over.Our website is partially dedicated to that era. We'd like to introduce, what our earth looks on the inside.Nowadays, when we open the faucet, to drink a glass of water, who's pondering over, how many tones of stones, rocks got mined to obtain copper forwater pipes, iron for drains, even quartz for the glass. We don't realize how much we depend on earth minerals. Besides the fact that, how essential these minerals,they are also very beautiful. For thousands of years, millions of people mastered and perfected the art of carving, polishing, and gemstone jewelry making.Talented artists emerged all over the world to upraise our culture and intelligence.Stone is relatively easy to obtain and carve, and it opens up a wide range of possibilities as it can be rough-hewn or delicately polished.It comes in many different varieties, providing artists with a wealth of choices in terms of color, quality, and hardness. Whether working in igneous, mineral,sedimentary, metamorphic or semi-precious stones, the end result varies. The softer the stone, the easier it is to work with. While soapstone is the softest oneand is commonly used for stone carving, the hardest and most durable is igneous rock, formed by the cooling of molten rock, and includes granite,Diorite and basalt. Stones such as the alabaster, limestone, sandstone or marble occupy the middle part of the spectrum.

Sagastone...
...is a family owned and operated, home-based small business, established in 2013. A wife and husband team, working in our basement studio,
what is located in Vancouver British Columbia Canada. Stone carvings, art sculpture, figurine, and various handmade home, office decorations. Natural crystal, semi-precious mineral pendant handmade gemstone,jewelry. All of our sculpture is original unique idea and creation, carved the traditional way, using hand tools such as chisels and mallet. Raw selected carving stone acquired from a certified supplier, never contain toxic or harmful substance. Our physical location allows us to collect hundreds of gemstone, crystal, semi-precious mineral specimen from the surrounding Rocky Mountains, and different fellow collectors,mine direct sources such as Mexico, Peru, Australia, Dominica. All our gemstone are natural untreated hand cut and hand polished genuine mineral. We have a large selection of raw stone available for custom shape and size cutting, your special request for sculpture, stone carving, or figurine is always welcome. Look for Sagastone at local art and craft fairs, follow us on Facebook where we post the next event or take advantage of our commission free secured web shop.
Gabriella...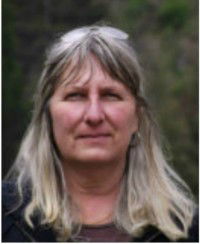 ..
.is a stone carver, educated from European traditions. hands-on trained by an Italian sculpture,Z. Titoneli since 1981. She believes in the ancient old school way to carve her stone, using mallet and chisels to shape her art sculptures. Contemporary art, and abstract are her favorite style, but because
of the limited space and a lack of a permanent gallery, soapstone, and alabaster figurine stone carvings are the best online sellers. Native art and cultural symbols are the major inspirations in her works, especially in smaller crafty stone carvings, like stone drink coaster, animal figurine and decorative wall hanger. Meet Sagastone in person everyAugust last week art exhibition at 728 Kingsway Vancouver, and at the Langley art festival. Event dates are posted
on her page.

Peter...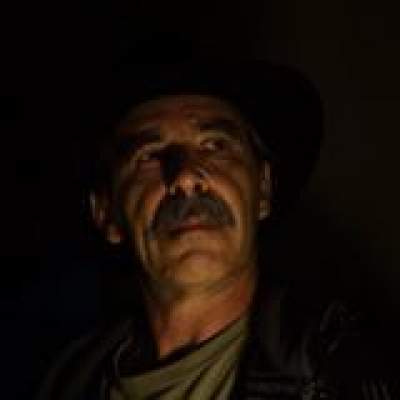 ...
is a born nature lover, rock collector. most of the gemstones on this pages are self-prospected natural minerals from the Rocky Mountains. Gemstone cutting and polishing, lapidary works, started out as a hobby, but being fascinated by the beauty of them, with Gabriella's help, with the silver setting, it has grown as a handmade gemstone jewelry, specifically pendant making small business.A worldwide connection made it possible to acquire, rare and location-related mineral specimen, by buying trading the raw stones.Gemstone, crystal and mineral pendant, the necklace is the sole type of jewelry available on our site.

Sagastone's handmade gemstone jewelry, art sculptures and stone carvings is present on social media