Natural stones are identified according to their structure and mineral composition. Whatever their external form, their crystal structure can absorb, conserve, concentrate and radiate energy. Moreover, computing is based on the properties of silicon quartz: tiny crystalline structures make it possible to read, recognize and convey the pulses necessary for programming. Similarly, the electromagnetic vibrations of fine stones harmonize and purify the energy fields of human beings.

The soul warming energy stone Jasper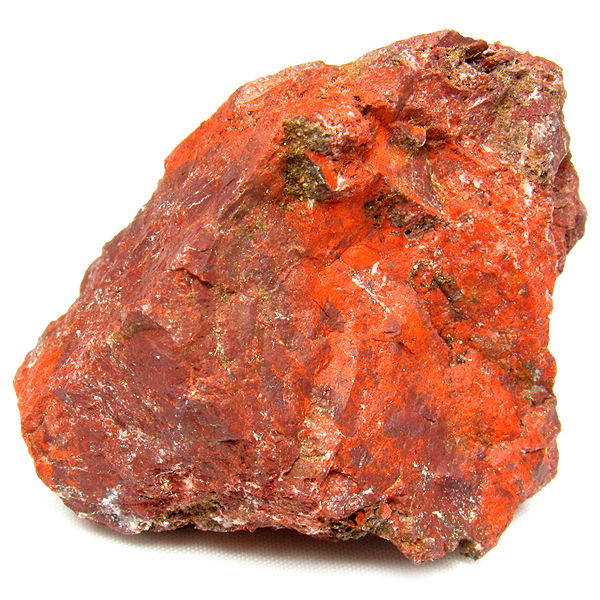 Jasper has existed since biblical times and was once seen as an extremely valuable stone. These days, Jasper is a relatively inexpensive gemstone and therefore is often used in jewelry-making, once it's been cut and polished into cabochons or beads.What we know as Jasper today is an opaque form of Chalcedony, which is a microcrystalline variety of the mineral Quartz.Jasper has a microcrystalline structure which means its trigonal crystals can only be seen under high magnification. It can be easily distinguished from many other similar materials by its excellent hardness and lack of cleavage.
Jasper is called The Nurturing Stone; it is the metaphysical stone of gentleness, comfort and relaxation. Its energy properties include prosperity, protection and courage and it has been used to bring beauty into life and specific situations; particularly assisting one with harnessing their inner and outer beauty to reach its fullest potential. It has also been used as a peace-making stone in endings, whether the ending is a relationship, situations or a life, Jasper helps one feel peace about the ending and prepare to start over. In some Native American cultures, jasper was used in rain-making, which was meant for washing away the past to clear the way for something new.
Red Jasper attunes to the frequency of fairness and offers assistance to anyone trying to rectify an unjust situation.This stone provides insight and helps to bring future problems to light before they become too big.
Red Jasper helps regulate the metabolic energies of the body, providing strength and vitality, and increasing physical stamina
Porcelain Jasper possesses the power to poise of emotions accordingly in the stressful situations.
Porcelain Jasper is a very nurturing gemstone that helps to uplift and support you during times of high stress and is especially helpful to people that are naturally nervous
The name 'jasper' comes from the Greek word for 'spotted stone', which refers to the stone's multicolored, striped, spotted, or flamed appearance.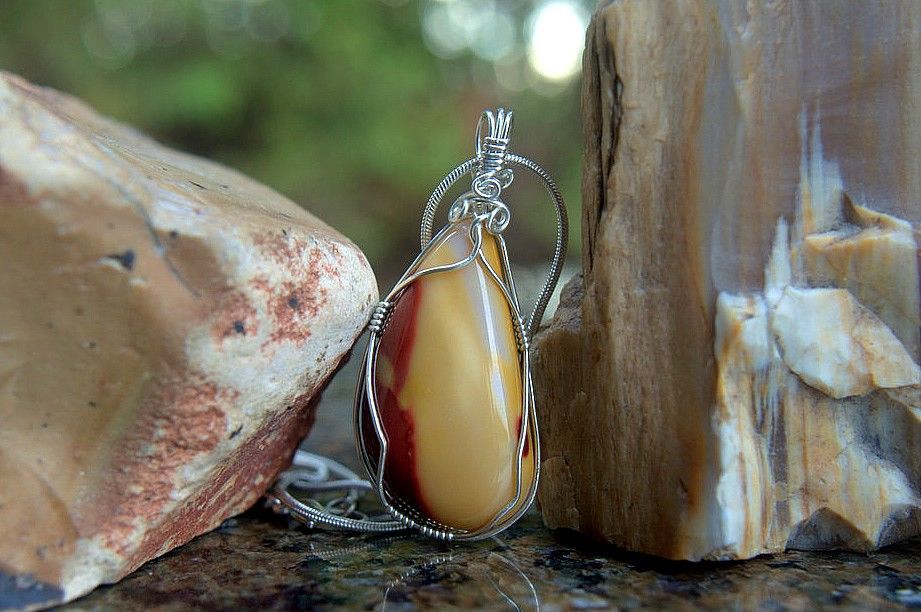 Mookaite Jasper
The energy of this crystal helps to raise the vibration of your body and the vibration of your thoughts that relate to aging, helping you to feel younger in your attitude to life.
It said, this stone may help to clear unwanted results so that the next generation does not have to inherit negative issues retained in the genetic memory.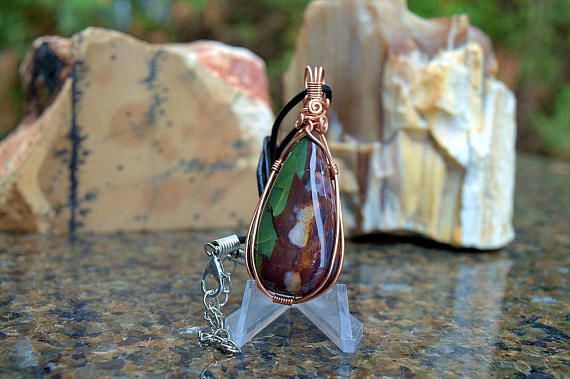 Purple Cow Jasper
An interesting specimen with a funny name from outside of McDermitt Oregon.
Jasper is an historical birthstone for people who are born during the month of March. It is also the natural birthstone for many people. Different types of jasper are considered natural birthstones for people born during certain times of year.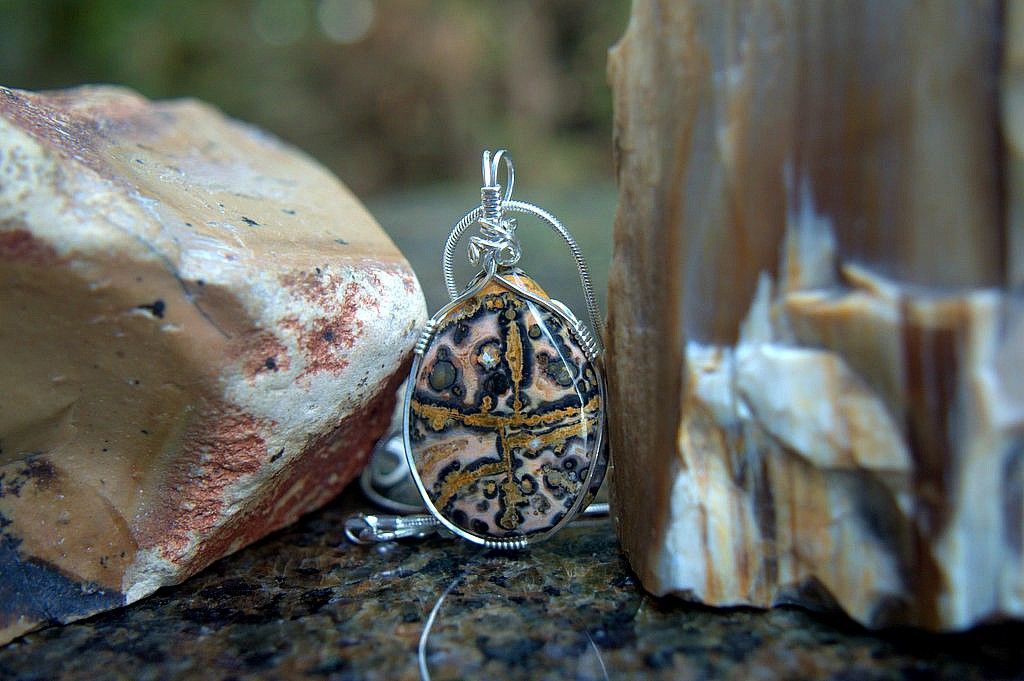 Leopard skin Jasper
It reflects the duality between dark and light, teaching one to recognize dark as a complement to light rather than the opposite.
Leopard skin also strengthens the sense of self, attracting the right energies into one's life to heal and move beyond past traumas, while being guided to new opportunities.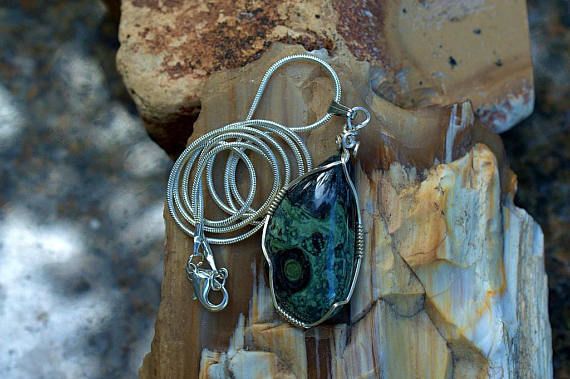 Kambaba Jasper is known for its ability to calm and soothe emotional upheaval. For those sensitive to its vibration, it creates a special aura, a pleasant sensation as it irradiates throughout the body.
It is helpful in cleansing the body of toxins, and may be used to improve conditions of the skin, hair and nails.
An elemental Earth stone, Jasper's frequency is slow and constant, aligned with the electromagnetic energies of the planet. It enables one to be more present in the physical body and conscious of Nature and one's surroundings. It encourages one to celebrate moments of isolation to absorb, reflect, and connect with these energies and enkindles an awareness of the spiritual connection we hold with all living things.[Simmons, XXIX, 215-219][Melody, 344-345]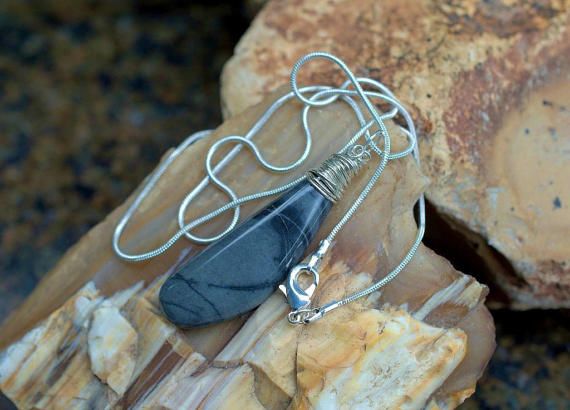 Picasso Jasper assists in the transformation of relationships. It attracts like minded people who become loyal and trusted friends, as well as helping to renew old friendships that had been lost. It has strong grounding and calming qualities and helps to engender strength and self-discipline.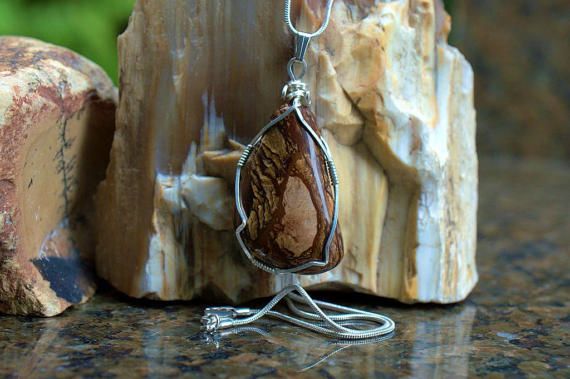 Another interesting specimen from Biggs Junction Oregon, named after the place it find, Biggs Jasper.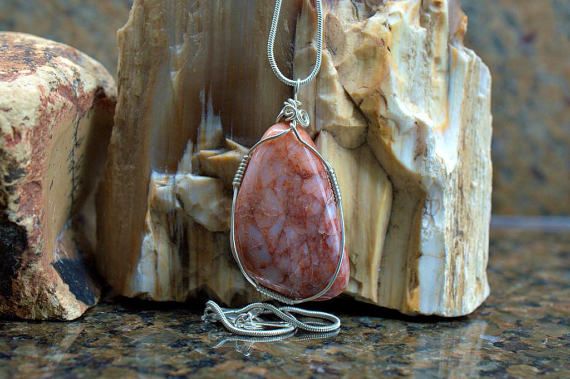 A local specimen from north British Columbia Red vein Jasper from near Prince Georges.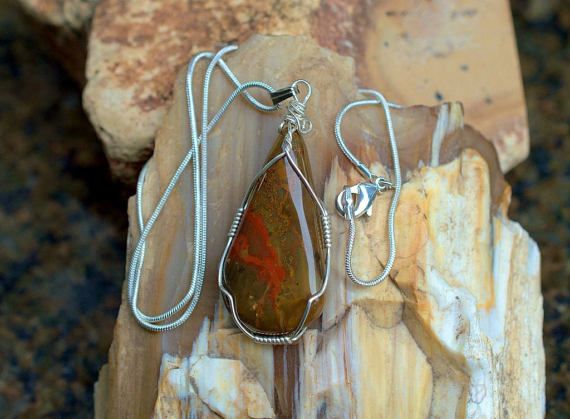 Californian Jasper from Lavic Siding, This specimen is a prime example of Jasper sometimes called half-agate
The above Jasper gemstone pendants, are our cuts and wire wrapped for jewelry. We have all of this stones raw in stock, custom size and shape cuts for request available.