This locally collected natural agate specimen pendant, cut from a large boulder what was found near Ruby creek, British Columbia Canada. Red orange color Carnelian with interesting swirly yellowish pattern or inclusion. The pendant designed to triangle shape, polished all around, drilled from the sides, and set with sterling silver 21 gauge round and half round jewelry wire created hanger.It comes with a 1.5 mm thick silver plated snake chain necklace, with optional 18", 20", 24" lengths.
Carnelian worn for centuries as a healing stone to improve blood circulation, and spiritually to boost courage and self-confidence.
This natural agate specimen hasn't been treated died, or altered in any ways. We do not use chemicals or harmful materials for the polishing and setting process, all our gemstones are 100% natural and safe to wear.
Custom size and shape cutting available from the same stone, however a few more different designed and set pendants also listed in the gemstone pendants section.
Please select and make note at checkout for preferred length necklace.
stone size: 54.2 x 25.1 x 8.5 mm 78.20 ct.
Free shipping to Canada and USA. For International shipping a $9.25 charge added to shopping cart. For US bond shipping we use USPS via chit-chat express, no custom delays or tariffs involved.Fast delivery time, most cases 4-5 business days to north American destinations.USPS tracking code sent by email.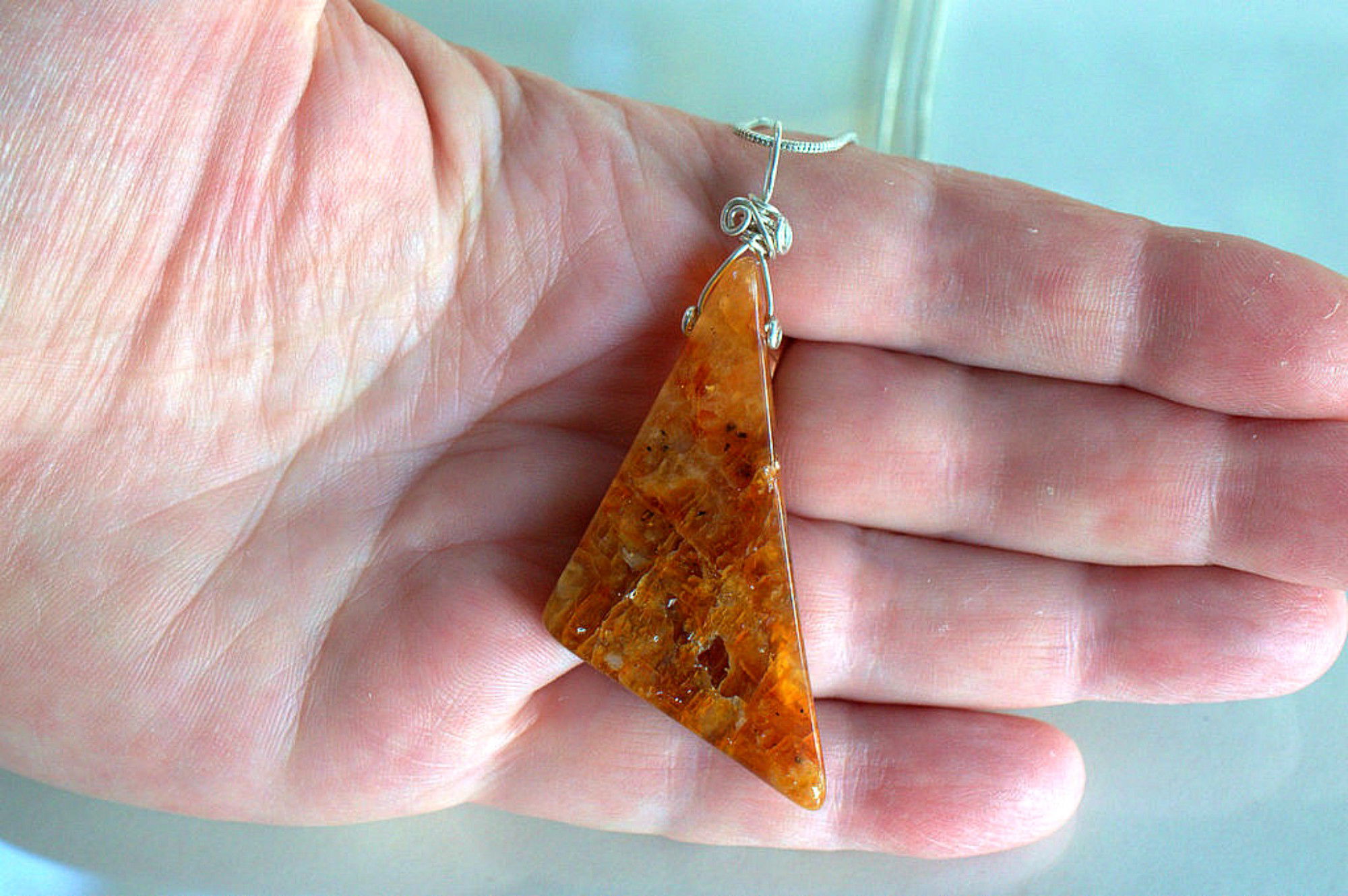 Agate specimen pendant, Carnelian necklace