Large size natural untreated Brazilian origin Amethyst deep purple color crystal oval shape pendant, with sterling silver 21 gauge triple lined round and half round jewelry wire wrap setting and with an optional length solid silver Italian made 18", 20", 24" x 1.05 mm snake chain necklace. The pendant cut and polished from raw genuine crystal in our shop. Polished on diamond wheels up to 50.000 grit to achieve a brilliant shine. The stone has inner fractures, what gives the pendant a unique three dimensional pattern like look. It's a nice large size gemstone, color intensify when worn with dark dress background. A limited quantity of raw Amethyst still available for custom shape and size cutting.
stone size: 40.5 x 25.2 x 6.4 mm 58.45 ct.
overall pendant height: 55.1 mm
Free shipping to US and Canada. For International order, please contact for rates and options.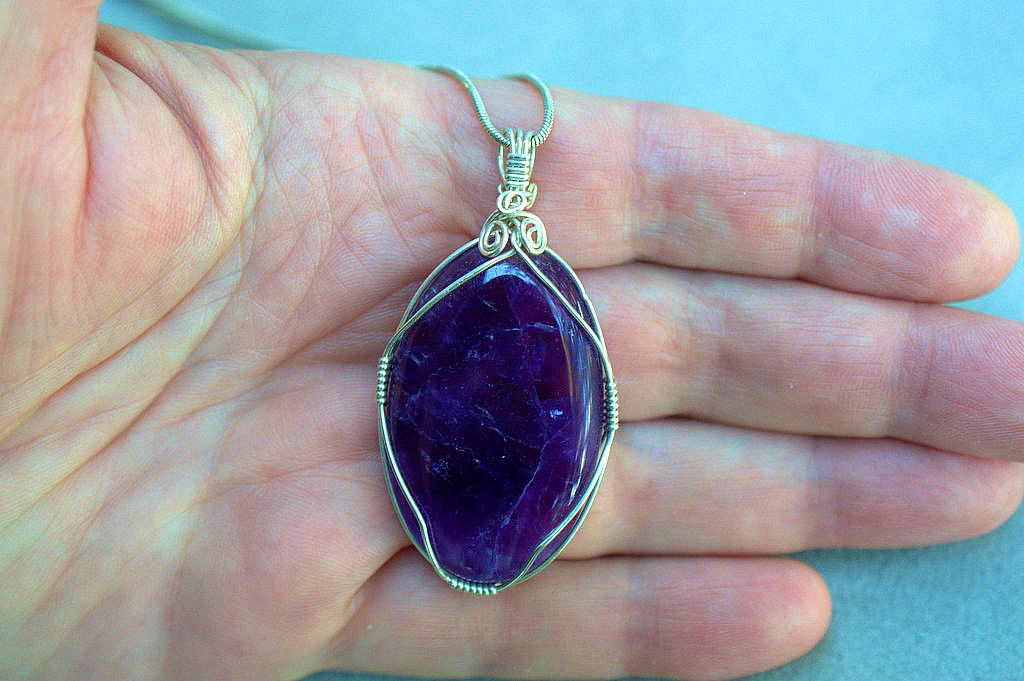 Amethyst natural crystal, deep purple, oval shape pendant