Oval shape Angel wing pendant Alunite natural mineral or as it known in the metaphysical world the talisman stone for artists. The stone is polished all around set with sterling silver 21 gauge square and half round jewelry wire wrapping and with a silver plated 20" x 1.5 mm snake chain necklace. It's a hand cut and hand polished handmade jewelry, polished on diamond wheels up to 50.000 grit. The wire wrapping is a stylish simple design, focuses more to the stone than the silver setting. It's a great gift for artists.

stone size 40.9 x 25.4 x 7.1 mm 68.10 ct.
Free shipping to US and Canada. For International order, please contact for rates and options.

Alunite is formed from the action of sulfuric acids upon potassium rich feldspars in a process which is called as "alunitization." The sulfuric acids accompany hydrothermal solutions. It is generally rich in certain ore metals. These solutions result in large bodies of alunite, making it a rock forming mineral.
Angel Wing Alunite is beneficial in the arts, heightening creativity while at the same time grounding that creativity in current reality, thus bringing creative arts to life.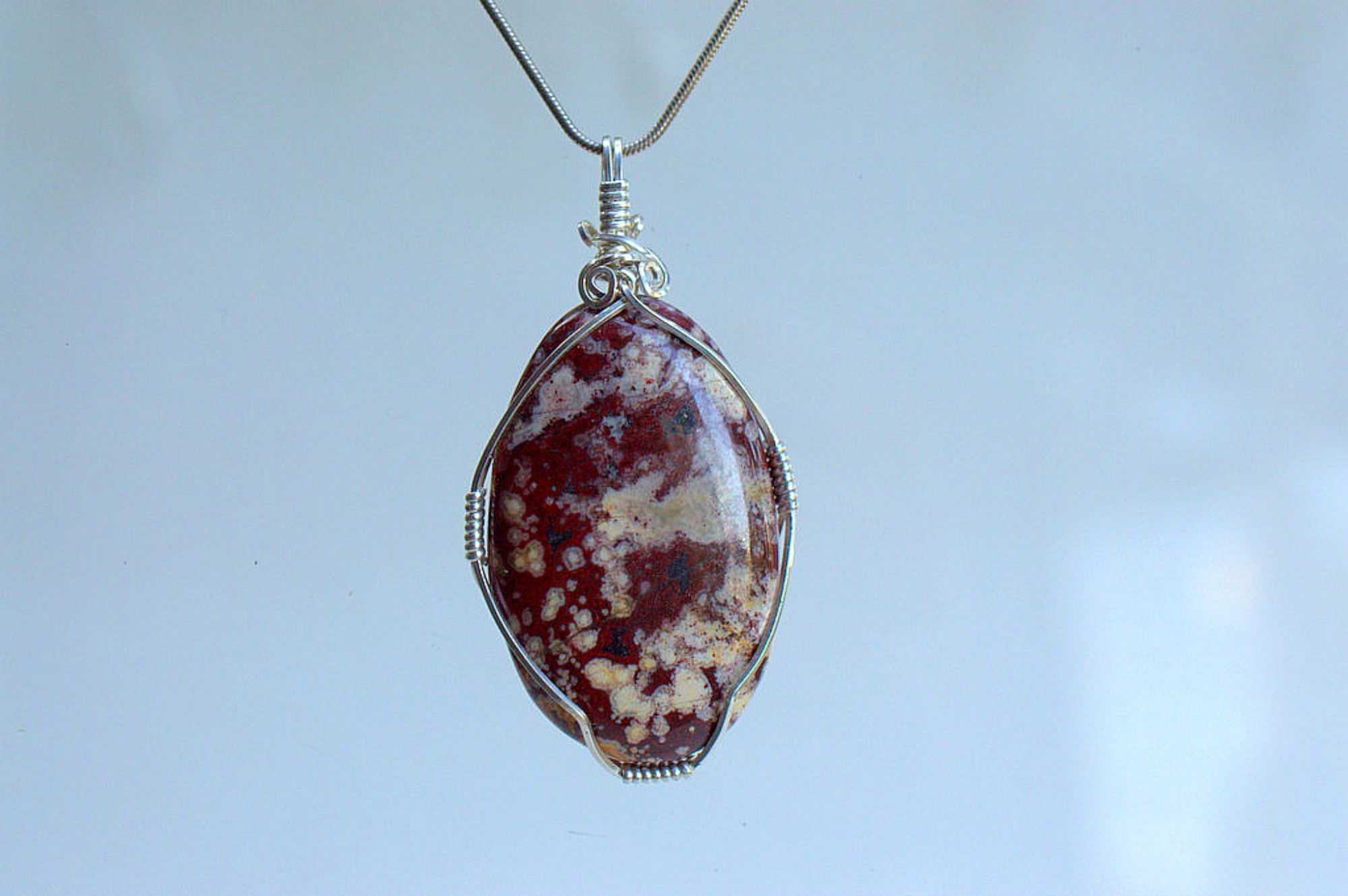 Angel wing pendant Alunite talisman