When you buy a bear figurine from Sagastone, you're not only getting is simple carving, it's our priority to give you a sculpture what will last for a lifetime, and always a pleasure to look at it. Our stone carvings 100% handmade, worked only with traditional hand tools the old school way. The raw carving stone is from legit supplier, never contain harmful or toxic material. We can always personalize your order, by adding custom names, or short message by carving or engraving, and this service is always free of charge. Shipping is free to Canada and USA, we also ship worldwide with discounted USPS rates, or if your destination eligible for ASENDIA, an alternate cost effective shipping method.
This black wonder stone bear figurine is a brand new stone carving. Wonder stone is a popular carving stone, found only a few places on earth, the pure black variety imported from South Africa. Sometimes it referred as a type of soapstone, however it's much closer to Slate. This finely grained stone almost never have cracks, and easily worked with hand tools.
The bear is high polished with standard water base sand papers to a silky smoothness and bright shine, sealed and buffed with non toxic bee wax.
Signed and dated.
6" x 4" x 3.25"
15 x 10 x 8.5 cm
1.490 kg.
Raw soapstone and alabaster carving stone always on stock. Custom carving request is always welcome.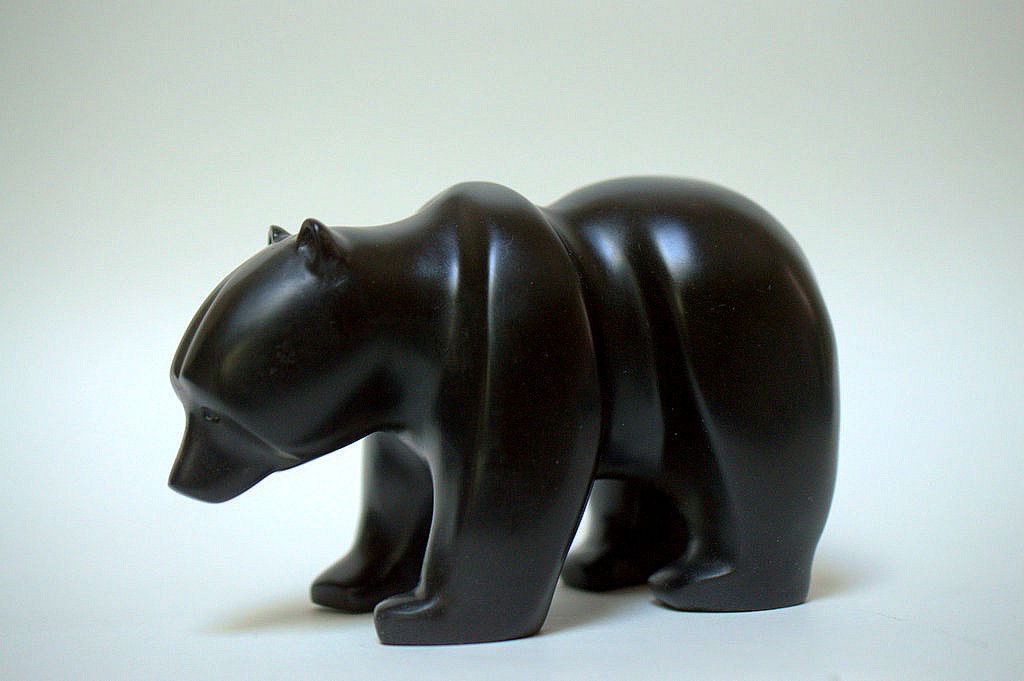 Bear figurine, black Wonder stone carving