Lizardite beige gemstone pendant,free form shape quite a large size natural mineral with sterling silver 21 gauge square and half round jewelry wire wrapping and with a silver plated 20" x 1.5 mm snake chain necklace. I don't have much information about the stone's origin I've got it as a slab at a local rock and gem show, cut and polish it in my shop.

stone size; 41.9 x 22.9 x 6.9 mm 53.45 ct.
overall pendant height: 55.5 mm

Lizardite provokes the conscious mind to a higher vibration and serves the wearing individual to align with the energies of the mother earth along with the cosmos and enhance the spiritual awareness.
Free shipping to US and Canada. For International order, please contact for rates and options.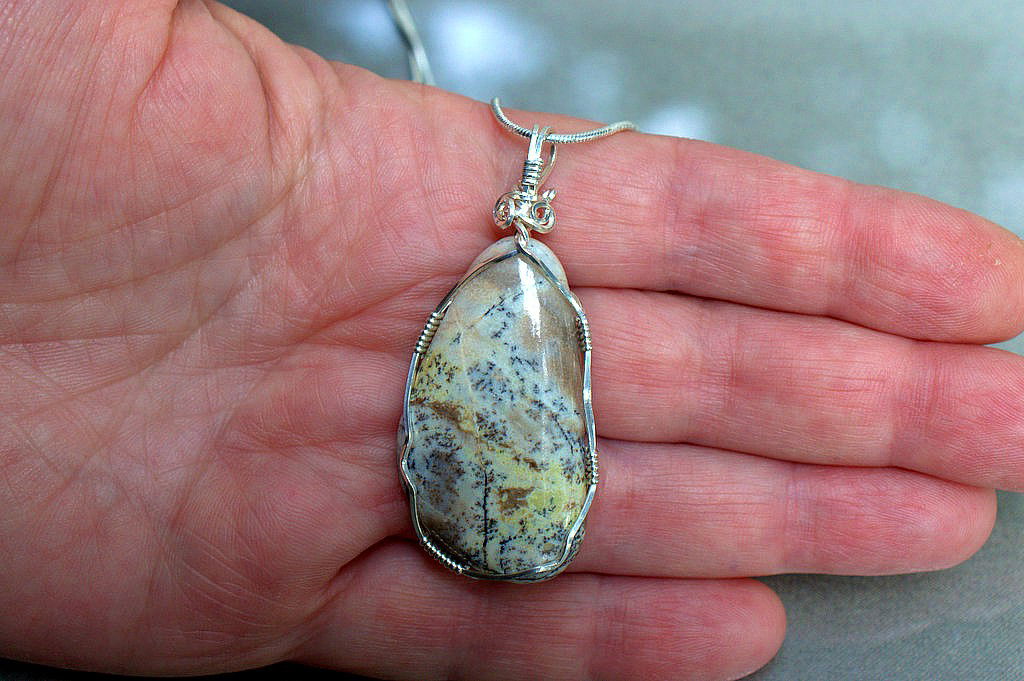 Beige gemstone pendant Lizardite necklace