This unique specimen, for some, looks only a black and white stone, but for stone collectors and for those who likes the art of the two basic color, means more than that. No two stone look-alike in Dallasite. Every cut is a different abstract painting like nature created pattern.
Dallasite is the third unofficial stone of British Columbia, found exclusively on Vancouver Island, named by the place Dallas road, where first identified as unique specimen.
We collect the raw stone our self on the southern island beaches, see the slab here, what this pendant cut from.
The pendant designed by following the nicest and most interesting pattern to a free form shape. Set with sterling silver 21 gauge square and half round wire wrapping, a modern style method, shows the full size of the stone, yet holds it secure in place. A silver plated 20" x 1.5 mm snake chain necklace includedwith the purchase of the pendant.
The simple color combination, the shape and the setting style makes this stone suitable to wear for women and men equally. Makes a one of a kind handmade jewelry gift idea, specially for those who has connection to Vancouver island.
stone size: .39.8 x 24.3 x 7.6 mm 71.50 ct. overall pendant size including the chain ring 54.9 mm
We consistently collect this stone, custom shape and size cutting available.
Free shipping to Canada and USA.International shipping available with estimated USPS rates. Tracking code provided.
Read our guarantee and return policy here.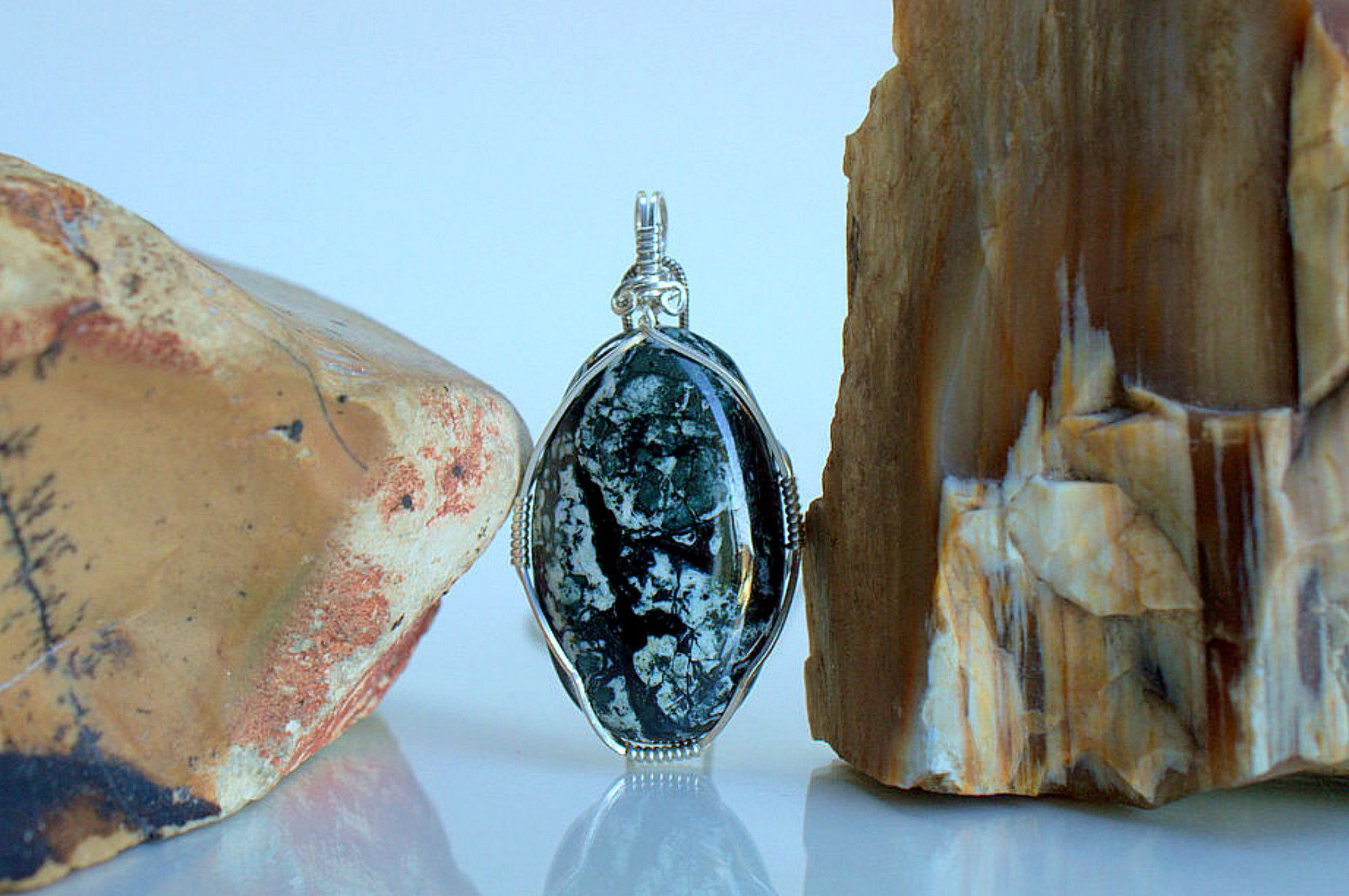 Black and white stone, Dallasite pendant handmade jewelry