Natural Black Tourmaline free-form shape medium size hand polished gemstone pendant. It might be just a black stone for some, but it's a well sought after mineral, considered as a premiere protection. It said if worn as a talisman pendant, creates a protective shield around you against negative energies, than direct it back to source. It's a kind of hard to cut stone, because the raw mineral has cracks and cavities. This pendant was cut from a four times larger stone, till I could a solid surface. Ones it's achieved the polishing is a joy, it takes a brilliant shine. The setting is sterling silver 21 gauge square and half round jewelry wire wrapping, and hangs on a .925 also sterling silver Italian made 20" x 1.05 mm 4.09 gram smooth snake chain necklace. Shorter 18" or longer 24" necklace also available upon request.
Stone size: 36.7 x 24.3 x 5.6 mm 47.10 ct.
Other sizes and shapes cut from the same stone also available.
Free shipping to US and Canada. For International order, please contact for rates and options.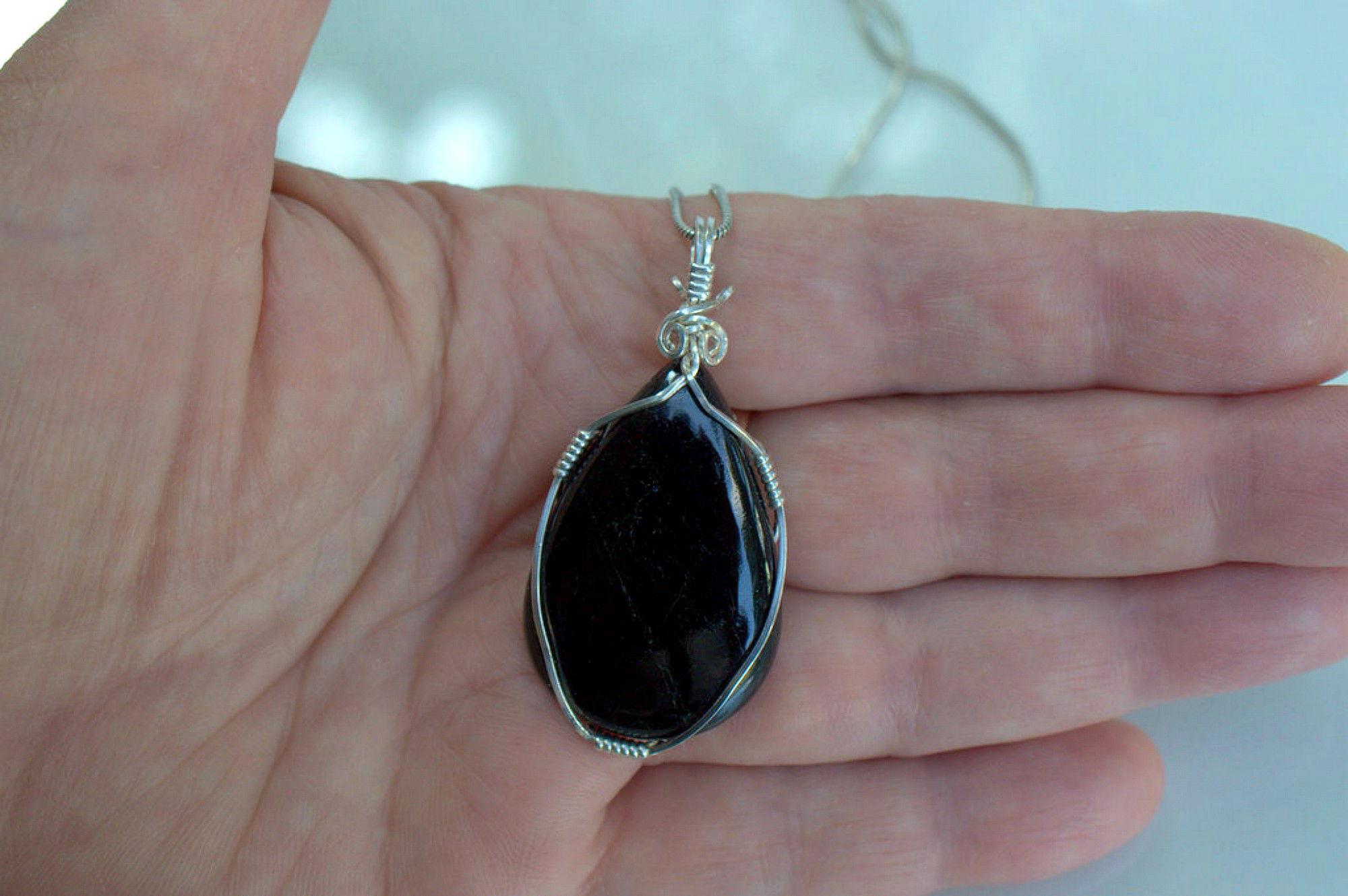 Black Tourmaline protection talisman necklace