A rare variety from the Chalcedony family, blood stone agate, gemstone pendant with red veined line pattern. The stones base color is grayish, looks a little pale blue from a distance, and semi-translucent, looks very nice with light behind. Locally collected in the Rocky mountains, near Kamloops British Columbia a few years ago. The pendant is a real handmade jewelry, the raw rock cut to slabs, selected for quality and for pattern, than cut to size and polished on lapidary diamond wheels up to 50.000 grit smoothness and bright shine. The long teardrop shape stone drilled with 1.5 mm hole, and set with sterling silver 21 gauge jewelry wire created twist cap hanger. The wire is hooked trough the hole, so the stone is safe won't ever get loose. A silver plated 20" x 1.5 mm snake chain necklace is included with the pendant.
stone size: 40.4 x 17.5 x 6.6 mm
A one time shipping charge added at checkout. To Canada $4.40 USA $6.25 Rest of the world $20.35
A limited quantity of raw uncut blood stone agate still available for custom shape and size cutting.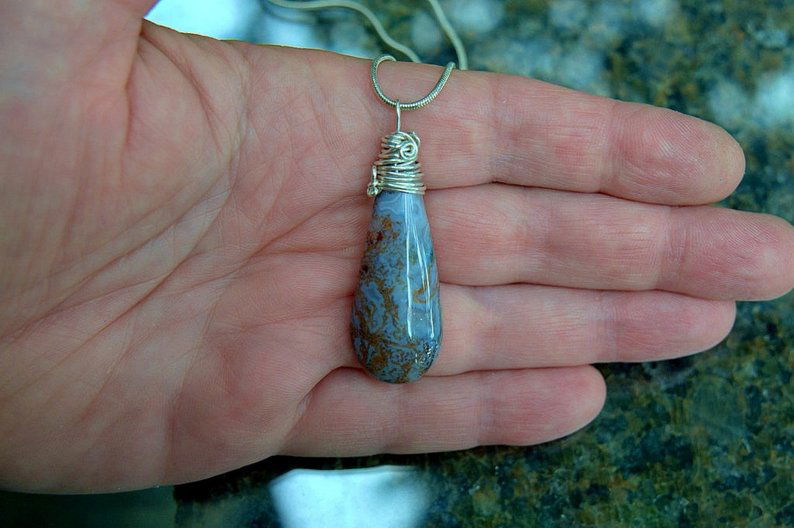 blood stone agate, gemstone pendant