Quite a large size blue hue gemstone, Labradorite shimmering mystic flashing natural mineral. This stone is used for jewelry from ancient time, the name of the stone originated to Labrador the eastern Canadian province, where first specified as a mineral and name it after the location where it find. The legend says, the Inuit culture known this specimen long before, and claimed it, as gift from the Aurora Borealis ( Northern light). The pendant is a large size hand polished teardrop shape natural stone, set with sterling silver 21 gauge triple lined round and half round jewelry wire Hangs on a silver plated 20" x 1.5 mm snake chain necklace. shorter 16", 18" and longer 24" also available. Wear this pendant on a night out, the low light makes the blue sheen look like a light itself.
Stone size: 32.3 x 24.1 x 6.2 mm 39.25 ct.
Free shipping to US and Canada. For International order, please contact for rates and options.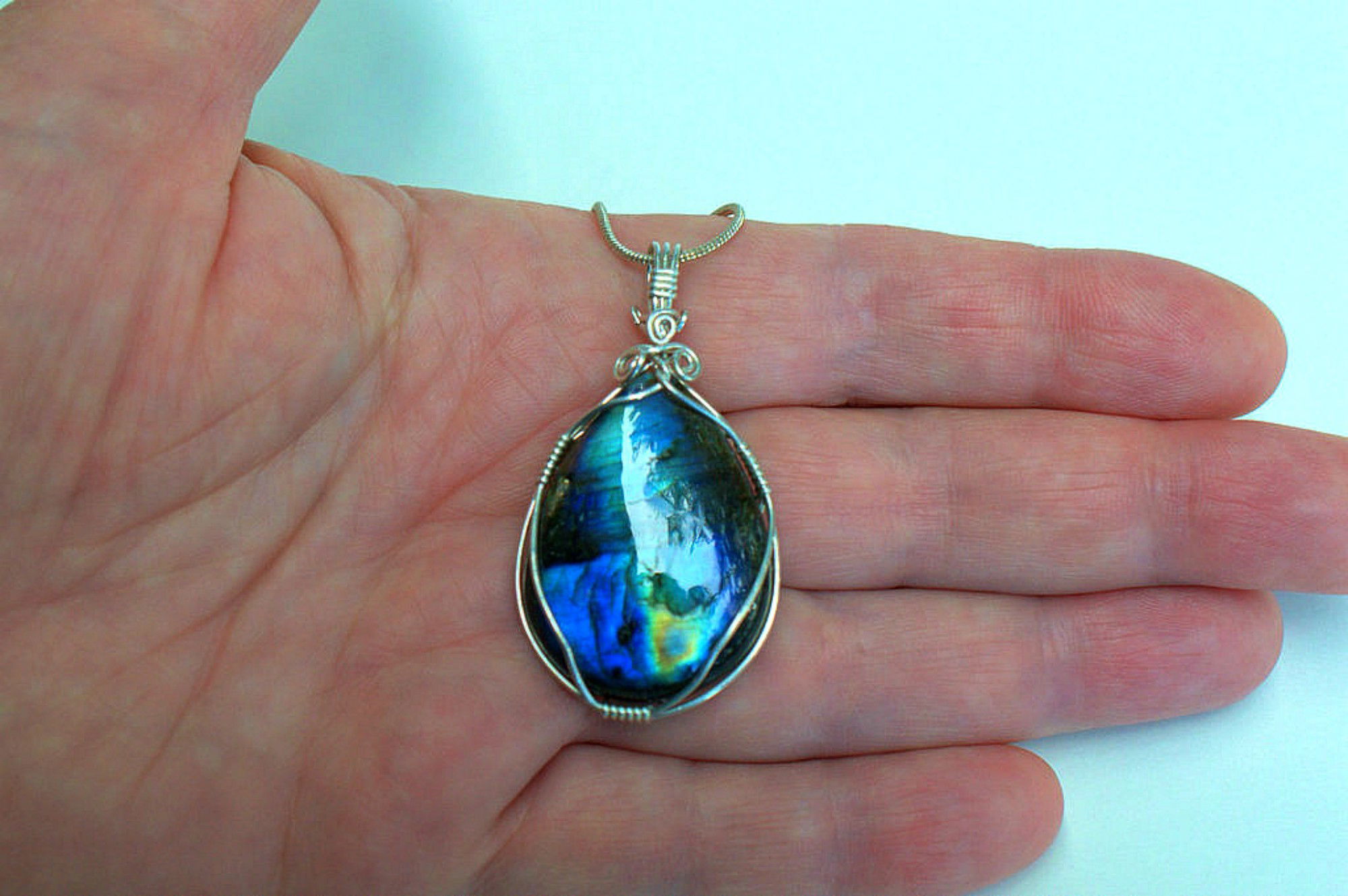 Blue hue gemstone silver set Labradorite necklace