Natural Peruvian blue opal stone hand polished oval shape pendant, with sterling silver 21 gauge square and half round stylish and simple jewelry wire wrap setting, what focuses more to the stone than the setting around it. Clear translucent blue opal is a highly priced gemstone, this piece is more of a specimen, from a so called mine run, that includes other minerals and host rock. In this pendant the brown and black inclusion designed to show an impressive nature scene like image. The raw stone acquired direct from a quarry, polished on diamond wheels up to 50.000 grit smoothness and bright shiny finish. A 20" x 1.5 mm silver plated snake chain necklace is included with the purchase of the pendant.
stone size: 37.3 x 23.6 x 6.5 mm 39.75 ct.
Free shipping to US and Canada. For International order, please contact for rates and options.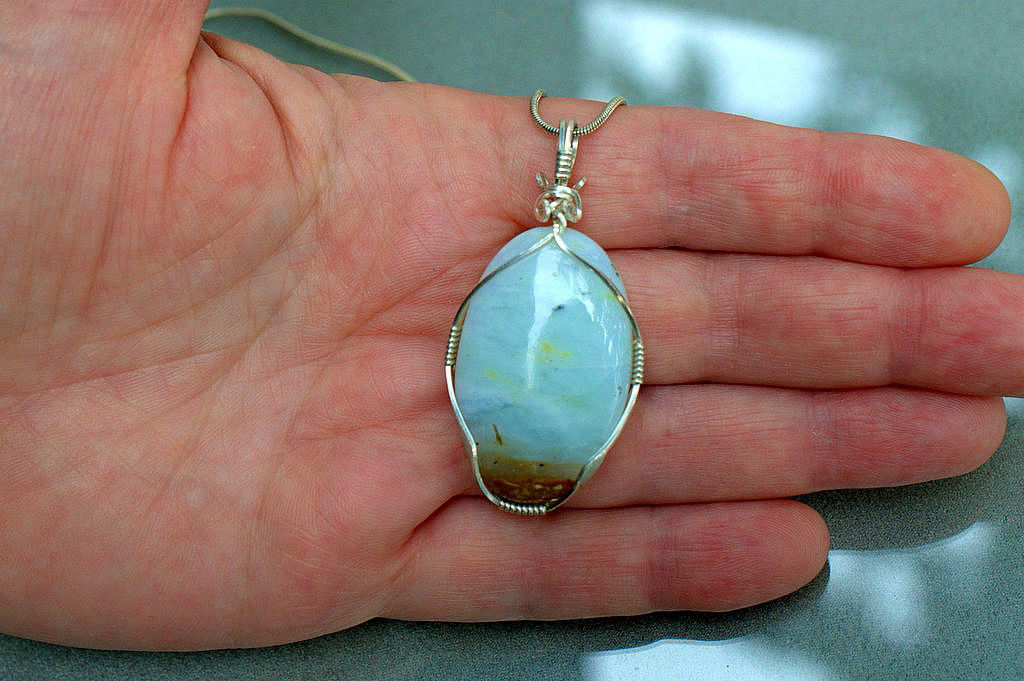 Blue Opal stone, gemstone necklace