stone size: 43.7 x 22.1 x 6.9 mm 46.10 ct.
This fascinating blue quartz specimen prospected in Brazil. It belongs to the quartz family, and the blue dot pattern in the stone caused by the mineral called Dumortierite. The stunning color makes this gemstone pendant an eye catching piece of jewelry. It's a quite large size gemstone pendant, we cut and design our jewelry by selecting the best part of the stone, polish it on diamond wheels up to 50.000 grit, to achieve a bright and silky smooth finish. The wire wrapping is a stylish but simple design, focusing to the gemstone. We have used to set this pendant sterling silver 21 gauge square and half round jewelry wire safe hanging. A silver plated 20" x 1.5 mm snake chain necklace is included with the purchase of the pendant, can be upgraded to sterling silver Italian made 16", 18", 20", 24" x 1.05 mm smooth snake chain as well, please inquire about our wholesale priced necklaces.
It said Blue Quartz brings order and common sense to all things around us. Helps to release fear and supposed to bring courage to one's life.It helps the scattered mind and disorganization, to build back mental clarity.
Free shipping to US and Canada. For International order, please contact for rates and options.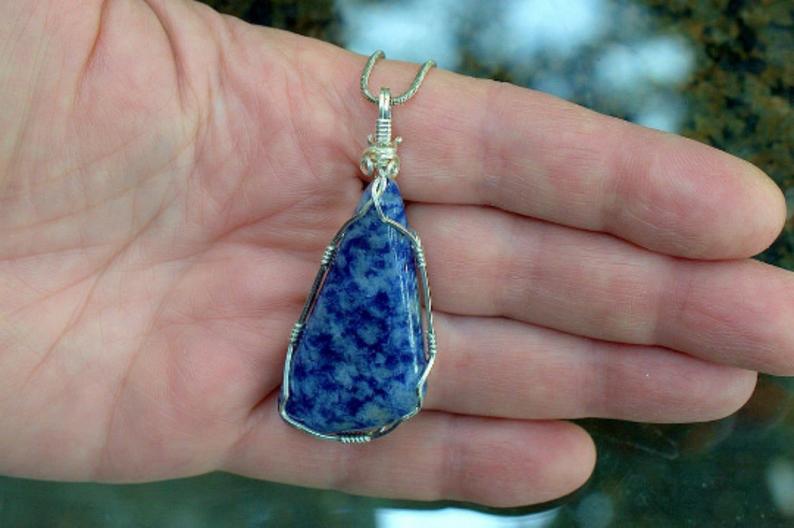 Blue quartz designed shape gemstone pendant