Ones you hear the call of a Canadian loon, never forget how it echoed through the landscape and sent shivers of joy down the spine. This alabaster carving won't replace the feeling, but could remind, how close you were to nature.
It's a brand new original abstract figurine, shaped from a solid piece of white alabaster stone with basic hand tools,polished with standard water base sand papers up to 2000 grit smoothness and bright shine. Sealed and buffed with natural non toxic bee wax. Sits on a 2.75" diameter round shape black slate stone, what polished as well, also signed and dated on the edge.
I can customize it, by adding a short message or name to it, by carving or engraving free of charge.
The stone is solid, no cracks, chips or scratches on it, however due to the nature of the stone, a little pinkish color inclusion visible on the front size, at the belly.
6.5" x 3" x 2"
16.5 x 9 x 5 c.
724 kg.
Raw alabaster and soapstone carving stone always on stock, custom carving request welcome.
Listing price includes free shipping to Canada and USA.
US bond shipping by USPS via chit-chat express, no custom delays or tariffs involved.
For international shipping please check rates here.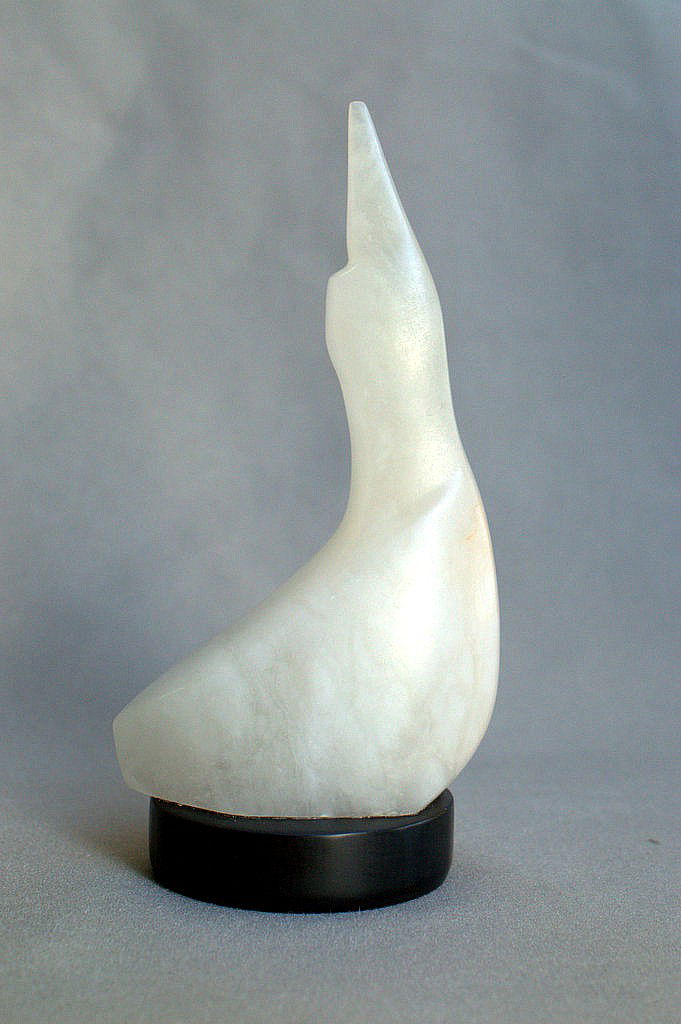 Canadian loon, abstract figurine, alabaster carving