A very bright colored red orange natural Carnelian necklace, also called as Pigeon blood or Mecca stone oval shape with sterling silver 21 gauge square and half round wire wrapping and with a silver plated 20" x 1.5 mm snake chain necklace. The stone is a hand polished on diamond wheels up to 50.000 grit, very sooth and shiny gemstone, quite a large size natural red agate pendant. The wire wrapping is a simple design, focusing more to the stone than the silver.
stone size 39.8 x 26.1 x 7.1 mm 67.40 ct.
overall pendant height: 56.4 mm
Free shipping to Canada and USA.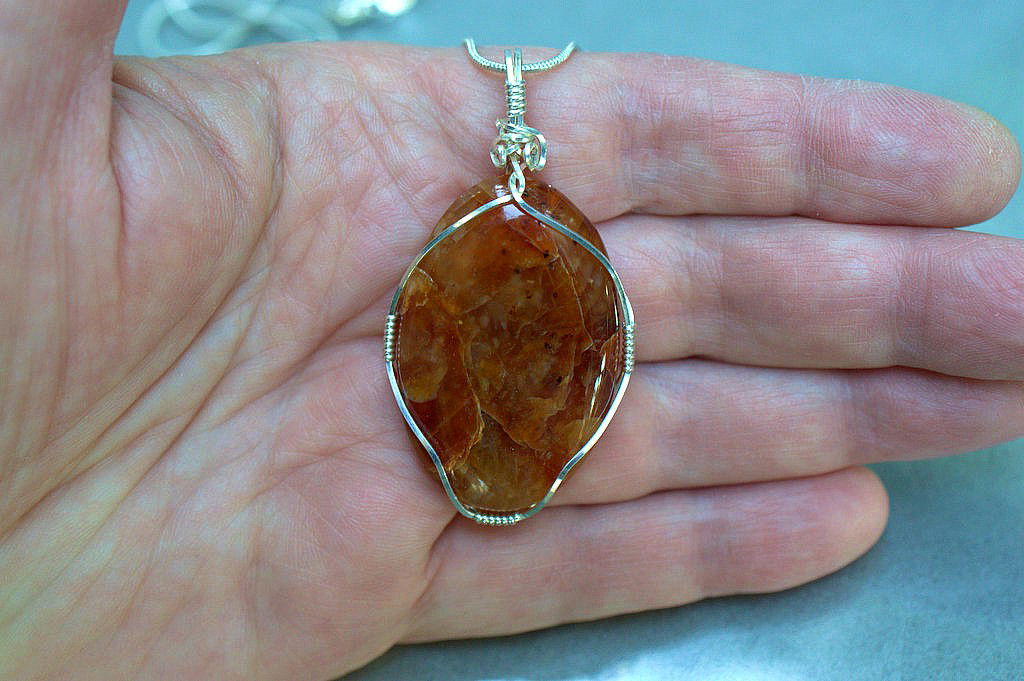 Carnelian necklace, large agate stone pendant