This royal or deep blue stone composed by three minerals calcium, potassium, and sodium. On the scale of 1-10, it's somewhere on the middle,what means, not easily, but could be scratched with sharp object. In the metaphysical world, best known as the stone of logic. Not much description needs to explain what it could be used for. Sodalite is a very popular jewelry stone, because of it's majestic color, and one of the most favored mineral for lapidaries, for the wonderful polish what it takes. This pendant is a nice large size, cut to free form shape,polished on diamond wheels to a brilliant shine with a finish of 50.000 grit smoothness. Set with sterling silver 21 gauge square and half round jewelry wire wrapping and with a silver plated 20" x 1.5 mm snake chain necklace. Sodalite is usually shades of blue, differs by the place it find. We have a collection of specimen from various locations, if you looking for a specific stone, we might have it.
stone size: 39.1 x 23.5 x 9.4 mm 60.90 ct.
Free shipping to US and Canada. For International order, please contact for rates and options.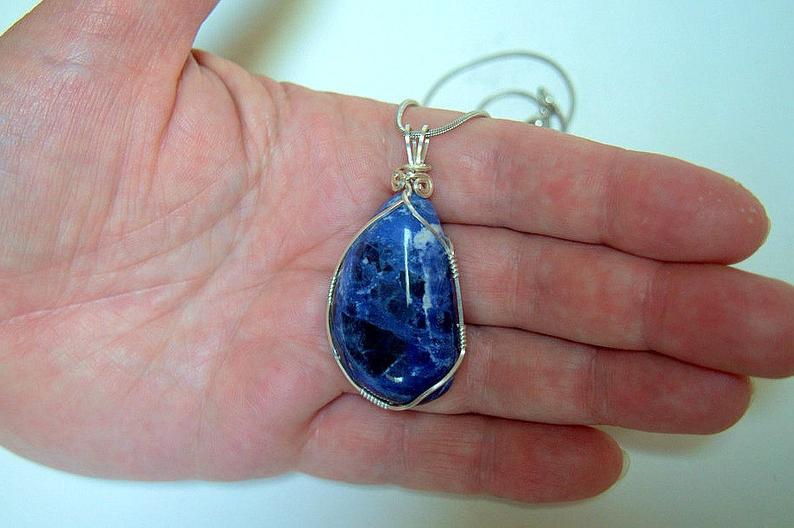 Deep blue stone Sodalite pendant