Earth mined natural Kambaba Jasper crystal form Madagascar. The shape designed by after the nicest pattern, cut to a large size pendant that shows from a distance. The stone is so hard and dense, and like many other Jasper takes a beautiful polish. The shine and smoothness achieved on lapidary diamond wheels, with an eight step process, up to 50.000 smoother than glass surface finish. Set with sterling silver 21 gauge square and half round jewelry wire wrapping,and with a silver plated 20" x 1.5 mm snake chain necklace.
stone size: 41.6 x 21.1 x 8.1 mm 51.65 ct.
overall pendant height, 54.3 mm
We don't treat die or alter our stones in any ways. No chemicals or harmful material used during the polishing and setting process. It's safe to wear.
Custom shape and size cuts available from the same stone.
A one time shipping charge added at checkout. To Canada $4.40 USA $6.25 Rest of the world $20.35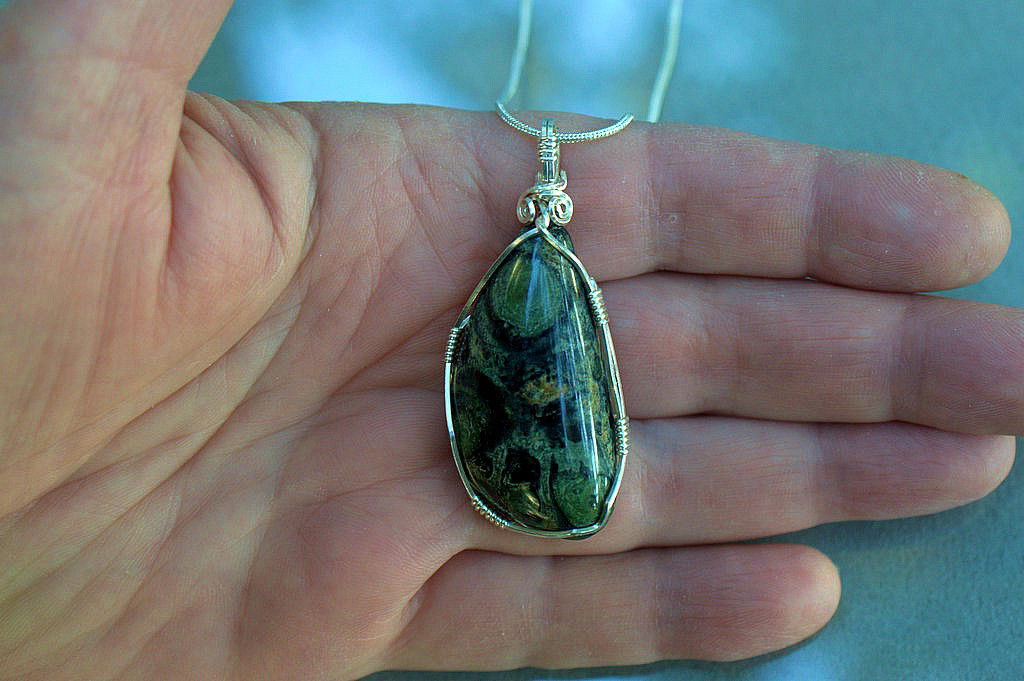 Designed Kambaba jasper necklace - sagastone