Natural Greek origin marble, dove stone carving on round shape black granite base. This type of marble is pure white no gray clouds or any other mineral inclusion. It feels a little bit harder too, than other, like Italian marble. A symbolic white stone figurine, with beautiful polished surface. The base stone is a so called Labradorite granite, with light reflecting flakes. In different angles might show shimmering blue or gold rays, just like the identically named gemstone.
Signed and dated, I can also personalize it, by adding names or short message ( preferably on bottom )by carving or engraving for free of charge.
4.75" x 4.5" x 2.75"
12 x 11 x 7 cm
0.889 kg.
Free shipping to Canada and USA. International shipping also available, check estimated USPS rates here. A cost effective alternate shipping method might also be available with ASENDIA, please contact with destination info for quote. Not all countries supported.
Raw carving stone always on stock, custom carving welcome. Please inquire about available stone types and colors.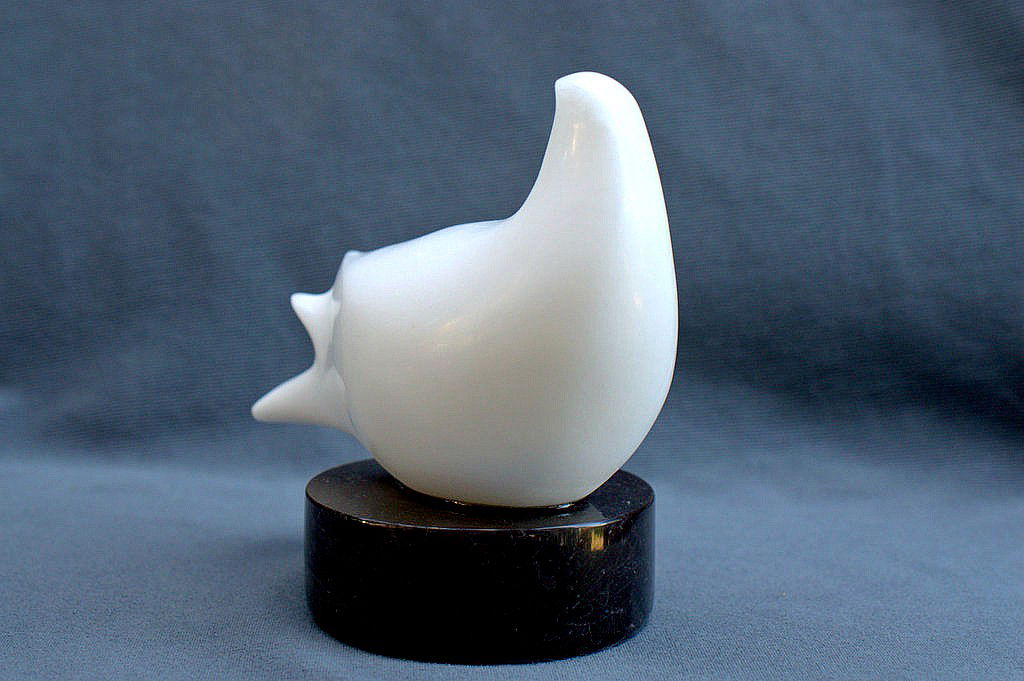 Dove stone carving, white marble figurine