Parrot wing Chrysocolla green copper mineral specimen from Arizona. Green pattern gemstone with red brown color Cuprite host rock. Hand polished untreated natural stone with sterling silver 21 gauge triple lined round and half round wire wrapping and with a silver plated 20" x 1.5 mm snake chain necklace. It's a nice piece of jewelry, quite a large size, shows from a distance. The wire wrapping is a stylish simple design, focusing more to the stone than the setting. Chrysocolla is a highly regarded gemstone in the metaphysical world, it can recharge our energy over and over again

stone size:40.7 x 23.1 x 10.6 mm 77.85 ct.

Energizer crystals, such as Chrysocolla, are powerful sponge-like absorber of energy. Their opaque properties function like batteries, and serve to augment our energy during periods when we are not at our peak.
Free shipping to US and Canada. For International order, please contact for rates and options.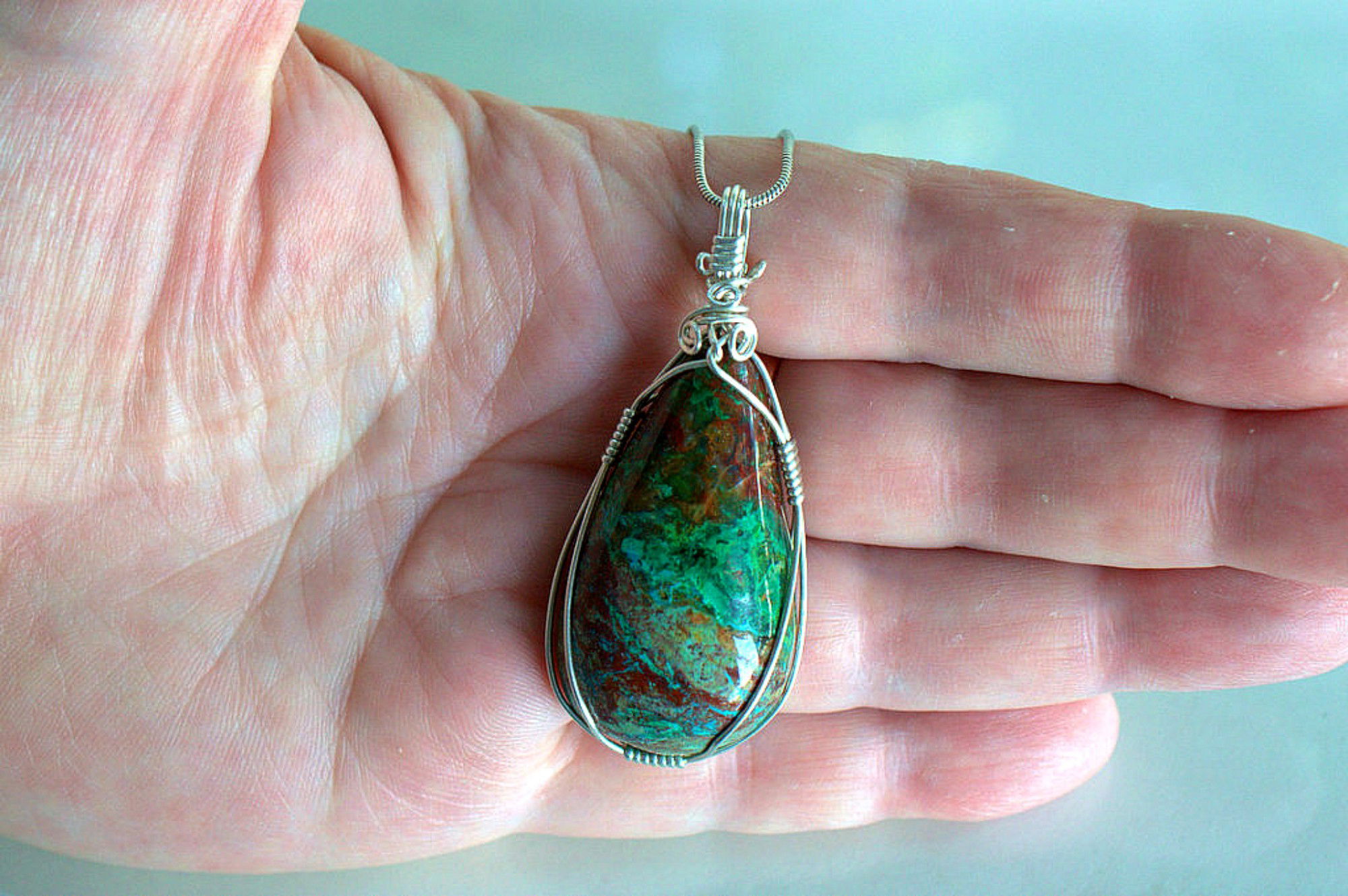 Green copper mineral Parrot wing Chrysocolla pendant