Personalize this hand carved stone pendant by adding name or shot message to the backside by carving or engraving for free of charge. Black Argillite is a unique stone, in this composition found only one place, in Haida Gwaii north British Columbia. Argillite is not a type of gemstone, but as a carving media became well known by the Haida nation's native art sculptures. It's a legally purchased stone, and the design has nothing to do with native art or culture. It's a fantasy design by Gabriella. The stone is polished to satin shine, but by wearing it and rubbing it, get shinier and deeper color. Set with sterling silver jewelry wire created hanger, by hooking through a drilled hole. The setting is very safe, never will fall off. An 18" x 2 mm black leather lace necklace included with the pendant.
stone size: 23.4 x 63.8 x 6.2 mm 73.80 ct.
A limited quantity of raw Argillite stone still available for custom shape and size carving, with optional setting.
A one time shipping charge added at checkout. To Canada $4.40 USA $6.25 Rest of the world $20.35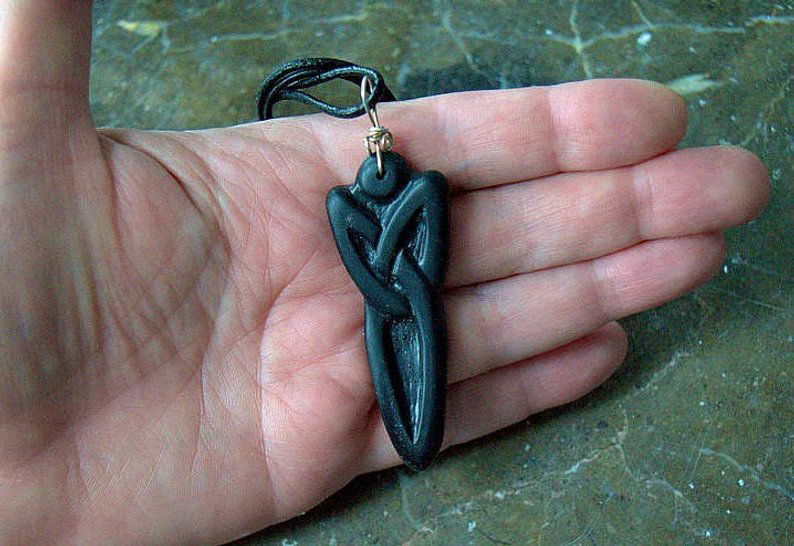 hand carved stone pendant, black Argillite necklace