If you're looking for some unique jewelry piece, I offer you this hand carved whale pendant. The black stone is natural Basanite, what is find along Slate deposits, and contain many other crystals like nephrite and quartz. It's a hard and dens durable stone, what doesn't scratches easy, and hold its shine for a long time. Polished all around and the white spots on the Orca carved back to raw what is the natural inside color of the stone. Drilled with 1 mm hole, and set with sterling silver 21 gauge round jewelry wire created hanger. Comes with a 1.5 mm thick silver plated snake chain necklace with optional 18", 20", 24", lengths to choose from. Please indicate necklace length at checkout note.
stone size: 44.1 x 22.1 x 6.1 mm 36.50 ct.
overall pendant size, including setting: 51.9 mm
We cut, polish and set all of our gemstones, no chemicals or harmful materials used during the process. We never die, color or alter the stones in any ways, all our pendants are 100% natural and safe to wear.
Custom cutting request is always welcome, a large collection of jewelry quality raw gemstones to choose from.
Free shipping to Canada and USA. For International shipping a $9.25 charge added to shopping cart. For US bond shipping we use USPS via chit-chat express, no custom delays or tariffs involved.
Fast delivery time, most cases 4-5 business days to north American destinations. USPS tracking code sent by email.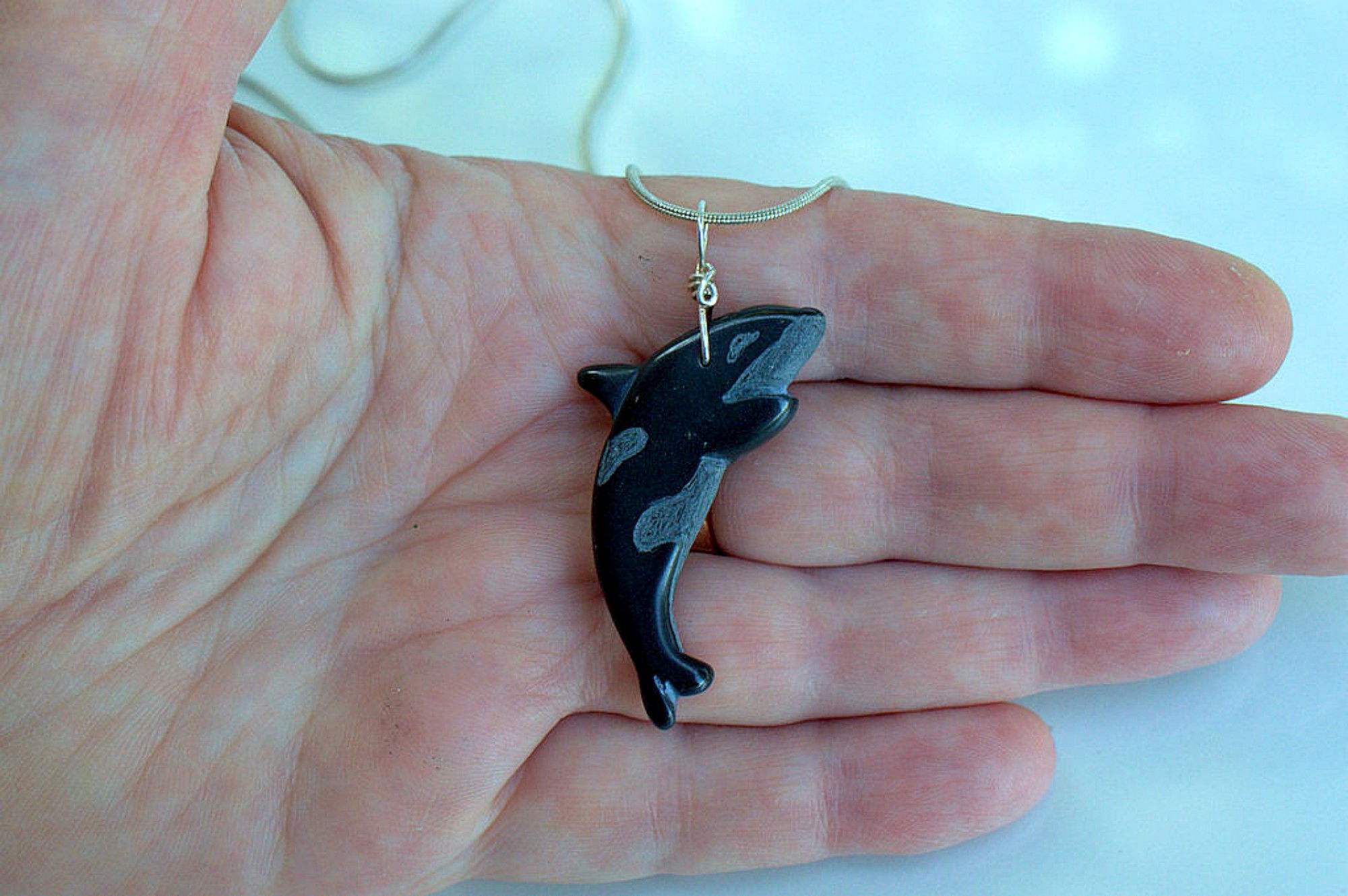 Hand carved whale pendant, black stone Orca necklace