This large rainbow moonstone has a nice blue flash, despite the high resolution camera, just can't capture the real life like image. It's a nice size genuine Rainbow Moonstone with smooth shiny polish, reflecting light in every direction it moved. The silver wire wrapping is a simple design, focusing more to the stone than the silver. Natural blue sheen gemstone the stone of love Moonstone necklace oval shape pendant with sterling silver 21 gauge square and half round wire wrapping and with a 20" x 1.5 mm silver plated snake chain necklace.
stone size: 35.7 x 23.4 x 7.1 mm 54.70 ct.

Moonstone opens the heart to nurturing qualities as well as assisting in the acceptance of love. It is an excellent crystal for first or new love, and is a comforting talisman if love must be kept a secret. It was also believed to be able to reunite loved ones who had parted in anger.
Free shipping to US and Canada. For International order, please contact for rates and options.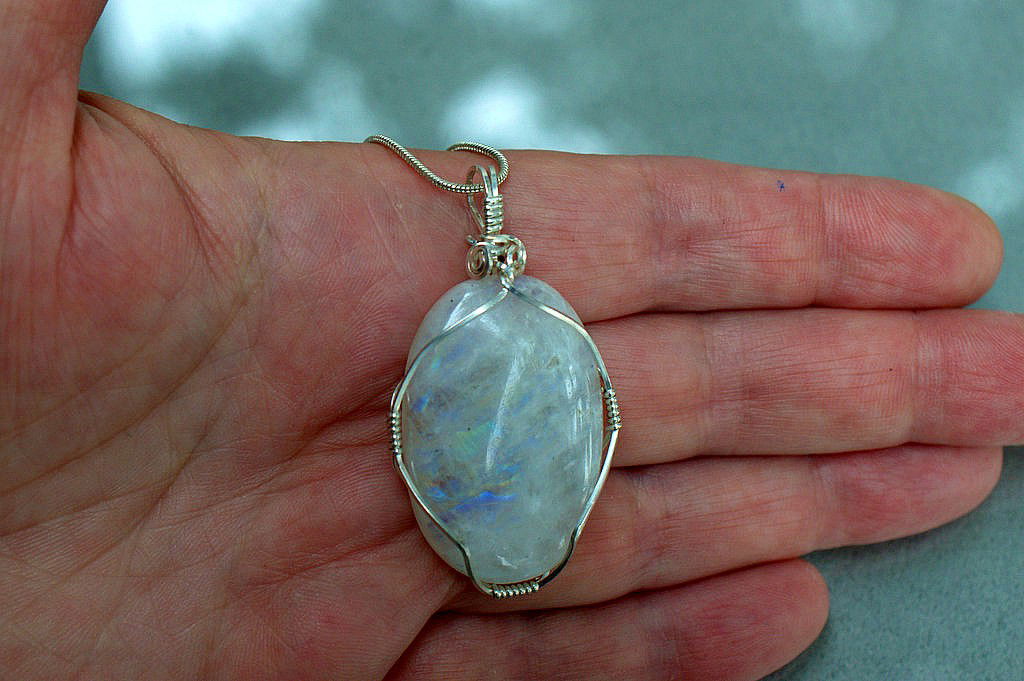 Large rainbow moonstone oval shape crystal pendant