This brand new original large soapstone bear is the latest piece in our shop. Hand carved the traditional way in minimalist style, but all details showing from the ears to the paws. The sculpture is carved from one solid piece of natural soapstone, what is deep green base color that visible only close, from a distance more black granite look alike. Hand polished with standard water base sand papers to bright shine, sealed and buffed with natural non toxic bee wax. It's a heavy free standing stone figurine, makes a center piece in any size of space. The carving is original and brand new, sold direct by the carver (on the last picture), signed and dated, also an authentication certificate is attached with the purchase. I can customize it (not with pleasure) by carving name or short message to the belly for free of charge.
15.5" x 8.5" x 8"
40 x 22 x 20.5 cm.
17.540 kg.
Listing price includes free insured and tracked shipping in wooden box to Canada and USA.
International shipping available, but please consider the high shipping cost. Please contact with destination for shipping rates.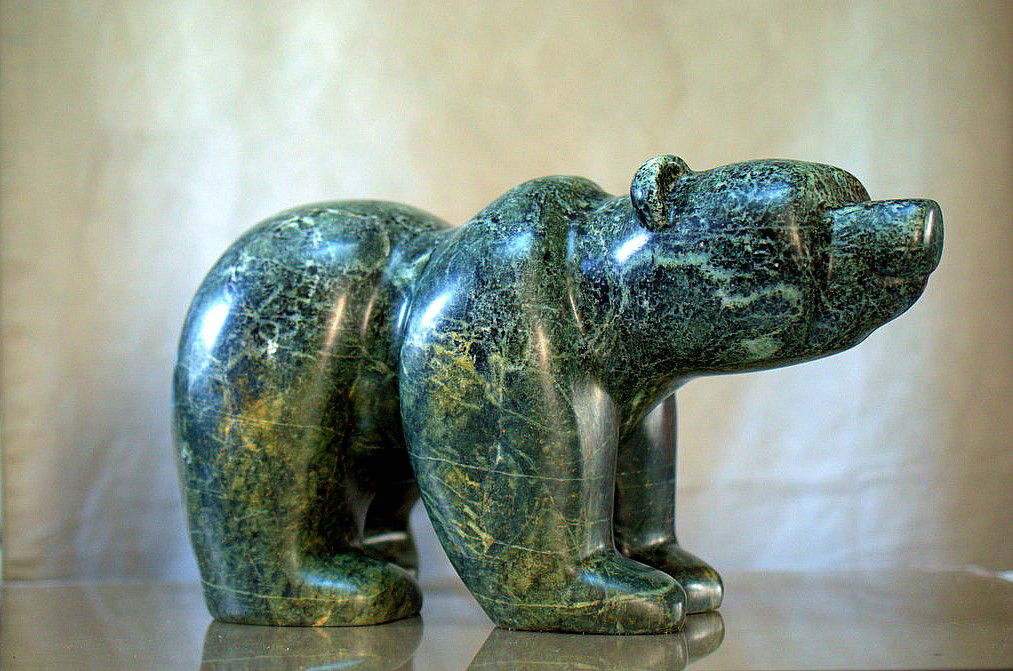 Large soapstone bear, hand carved minimalist style sculpture