Vibrant golden brown color large Tiger eye teardrop shape pendant with sterling silver 21 gauge round and half round stylish and simple jewelry wire wrap setting.The stone is drilled with a 1 mm hole, the wire threaded through for safe setting. Designed to show the nicest pattern, hand polished on diamond wheels up to 50.000 grit to achieve a bright shiny polish. Over sized thick stone with high dome. A silver plated 20" x 1.5 mm snake chain necklace is included with the purchase of the pendant. Metaphysically tiger eye known as a stone that shows the wearer's his/her's inside, and helps to see the direction of life. Also helps to trust intuitions and wisdom in decisions. It's a very popular gemstone for jewelry, the gold lines seems to be moving by the different angle of the light reflection
stone size: 52.2 x 18.5 x 9.5 mm . 66.30 ct.
Raw tiger eye still available for custom shape and size cutting by request.
A one time shipping charge added at checkout. To Canada $4.40 USA $6.25 Rest of the world $20.35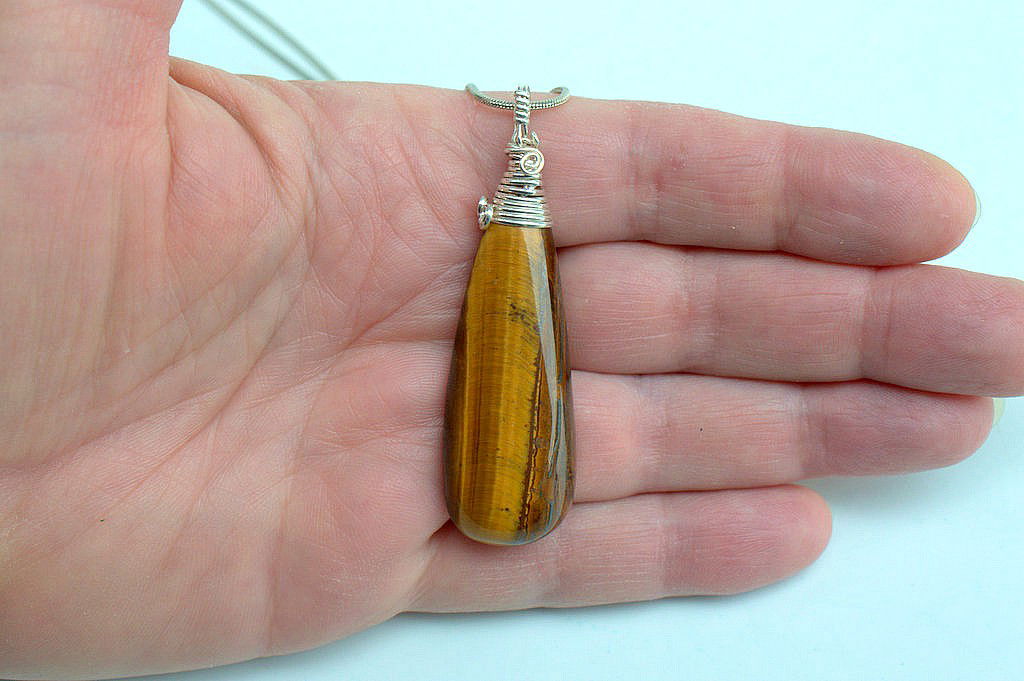 Large Tiger eye, gemstone necklace