This original oil flower painting is part of a series the black background represent the universe and the glowing white dots are the Zodiac constellation what's hidden behind the specific Birth month flower. The painting is an original oil on stretched also called gallery wrapped canvas, what means the sides painted as well like it's part of the painting so it could be hanged as is.The final finish is a non toxic varnish coating for protection.Signed and dated.
16" x 24"
40 x 60 cm.
The birth month:July related flower:Larkspur and the Zodiac constellation: Cancer
Worldwide shipping available, see estimated rates here.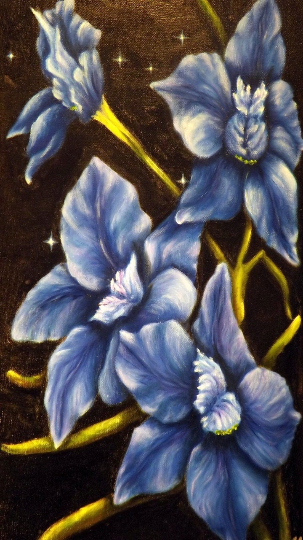 Larkspur flower painting, on gallery wrapped canvas |sagastone