A beautiful color natural light blue mineral pendant. Peruvian origin,medium size Chrycocolla oval shape gemstone pendant, in sterling silver 21 gauge triple lined round and half round wire wrap setting and with a 20" x 1.5 mm silver plated necklace.
Chrysocolla called the stone of harmony, both on a very specific level and a universal level. It's used to purifies the environment or removes negativity from a wearer. It is a very gentle mineral and its energy works in a gentle, harmonious way. It can ease all fears, anxiety, and guilt, and can bring hope. Also used for communication with earthy spiritual forces.
stone size: 33.2 x 20.5 x 6.6 mm 40.70 ct.
Free shipping to Canada and USA. For international order, see estimated USPS rates here.
Chrysocolla is one of our favorite stone, we collect specimen by region. We have raw minerals from all over the world, some Peruvian still on stock, for custom size and shape cutting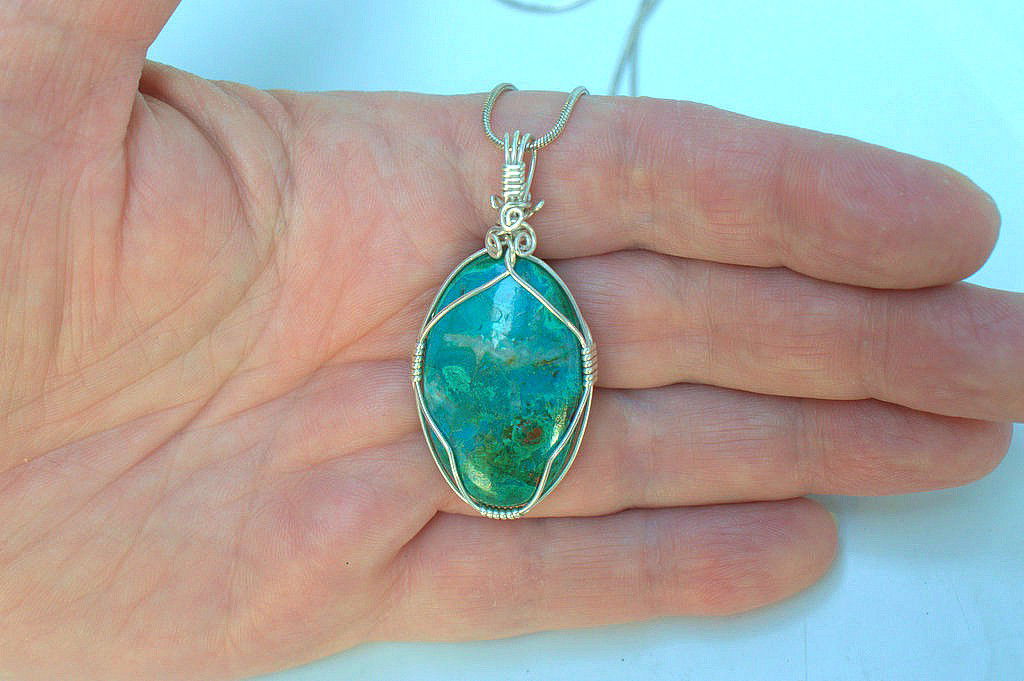 Light blue mineral pendant, Peruvian Chrysocolla necklace