Yellowish beige color lizard skin like natural mineral necklace, with dendrite looking veins. Not known as a highly sought jewelry making gemstone but for those who's into rare and metaphysical stones it is an interesting find. Lizardite oval shape pendant with sterling silver 21 gauge square and half round wire wrapping and with a silver plated 20" x 1.5 mm snake chain necklace

stone size; 40.4 x 23.9 x 7.1 mm 52.60 ct
overall pendant height: 52.6 mm.

Lizardite helps to balance mood swings and by promoting peace within us helps us to resolve conflict much better.
A one time shipping charge added at checkout. To Canada $4.40 USA $6.25 Rest of the world $20.35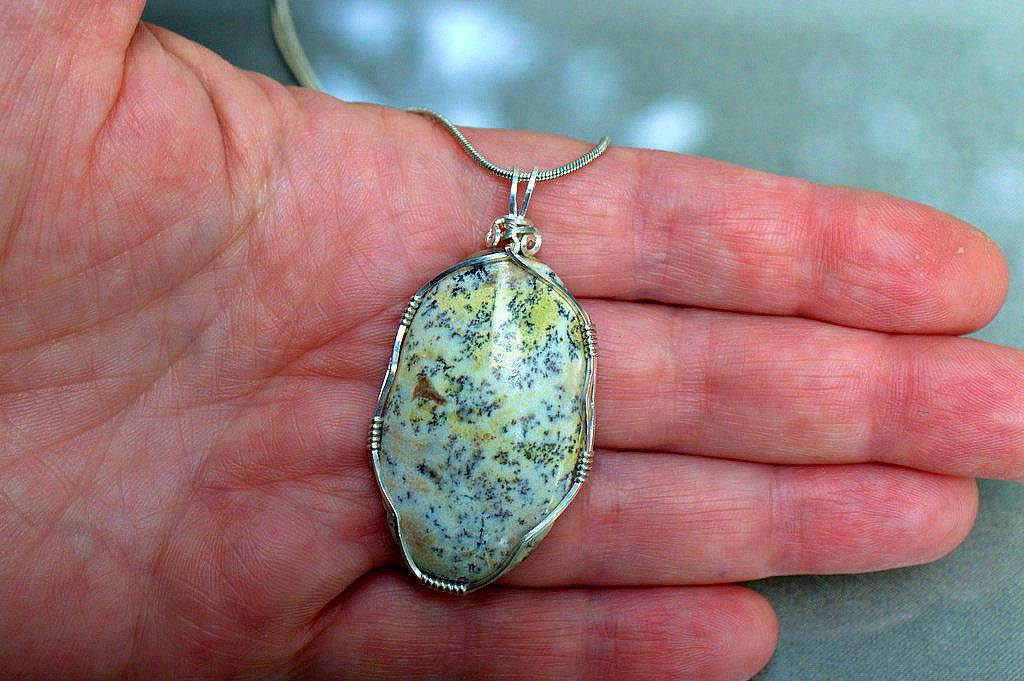 lizard skin like, natural mineral necklace