This brand new modern marble sculpture is a recently finished piece. Natural white Carrara Italian marble stone with some grayish cloud in it. Abstract style fantasy designed shape, looks very nice in a right place, specially with some dim light behind it. The sculpture cut from a 3 cm 1.25" thickness of natural stone slab, polished on the traditional way by hand, using finer and finer grit sand papers. no chemicals or additives used for the process. The stone has a satin shine, just like any other older original works before the invention of electric polishing tools. The base stone is black granite, with light reflecting flakes in it. Called Labradorite granite, what looks almost the same, than the identically named gemstone, but lacks the translucency. 4.25" diameter.
The sculpture is signed and dated on the base, never been exhibited before. I can personalize it by adding name or short message on it ( preferably on bottom) for free of a charge.
12.75" x 6" x 4.25"
32 x 15 x 10.5 cm
2.767 kg.
A one time shipping charge added at checkout. Multiplied items purchase, only the highest rate applies, see rate chart here.A cost effective alternate shipping method might be also available with ASENDIA, please contact with destination info for quote. Not all countries supported.
Raw carving stone always on stock, custom carving welcome. please contact for available stone types and colors.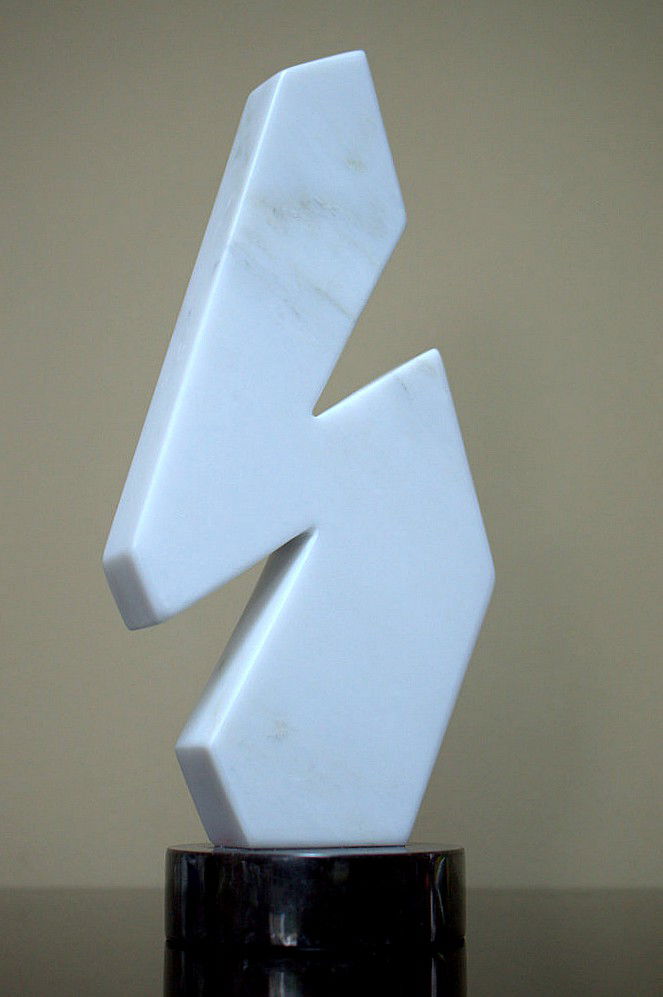 Modern marble sculpture on black granite base