A very pretty moonstone charm pendant, teardrop shape natural crystal with drilled in silver plated ice pick bail setting and with an also silver plated 20" x 1.5 mm snake chain necklace.
Moonstone is an ultimate woman's jewelry, it said it attract love for girls, and strengthen marriage for adult woman. The gemstone has a nice blue flash, light reflection, what shows better in dim light. A legend says, if you leave moonstone outside at full moon, it recharges it, and brighten the blue flash. I have never tried it myself, but you welcome to give it a try, and also please email me the result.
Sterling silver setting and necklace also available, with various bails and length of necklaces, please contact for quote of silver prices.
stone size: 18.5 x 14.5 x 7.2 mm 15.90 ct.
Free shipping to Canada and USA. International shipping available with estimated USPS first class rates here.
We have a large collection of jewelry quality crystals, minerals, ready for lapidary cutting, if you look for a specific gemstone, please drop us a line, we might have your stone, what we can cut and polish to preferred shape and size, with your choice of setting and necklace.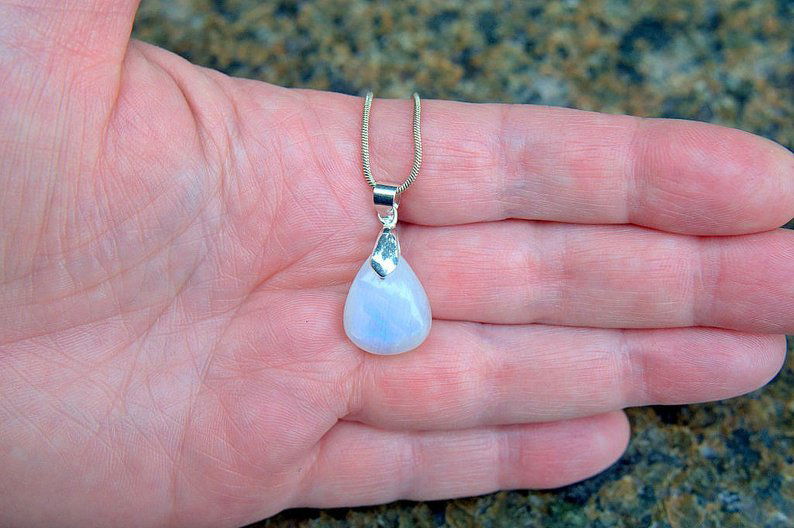 Moonstone charm pendant, jewelry for woman