Natural Mushroom Rhyolite silver wire set gemstone pendant with wonderful nature designed pattern. Arrow head style cut stone, with sterling silver 21 gauge round and half round wire wrapping A very hard stone takes a beautiful polish comes with a silver plated 20" x 1.5 mm snake chain necklace. Sometimes called as mushroom jasper, what is not really accurate, because its much more like a granite related stone. Grows in egg shape balls, similar to the agate thunder eggs.

stone size; 33 x 19 x 6 mm 22.45 ct.

Those who want to make things happen in their life should use this stone as it infuses creativity and induce flicker in order to move ahead in life. It allows an individual to reach the profound state of knowing and trim down the mental barriers to forming new limits of achieving beyond our capabilities.
Free shipping to US and Canada. For International order, please contact for rates and options.
We do not treat our stones, these are natural beauties with a little human touch.
We have over a thousand pounds of raw gemstones, minerals. If you looking for a specific stone for jewelry, contact us, we might have the stone.
Custom shape and size cutting available with your preferred setting.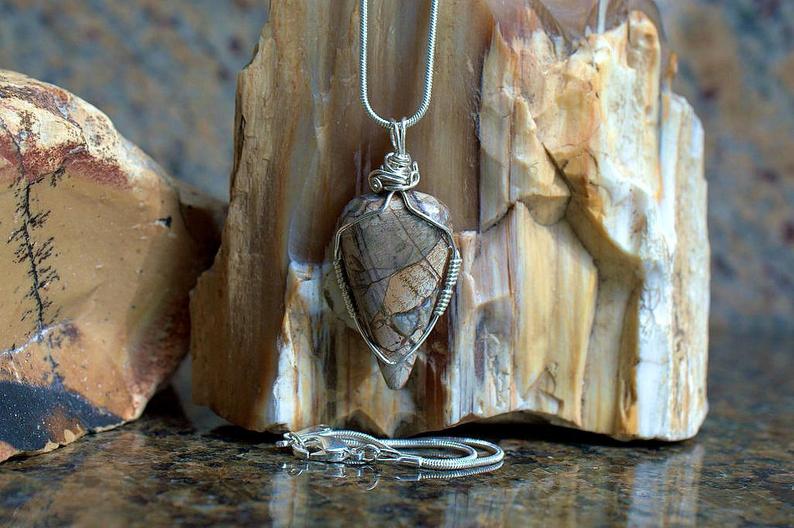 Mushroom Rhyolite silver wire wrapped gemstone pendant ,necklace