An interesting natural blue mineral for collectors, who's after spiritual stones. This specimen from a private collection, Arizona origin Chrysocolla stone, hand polished designed shape pendant, with sterling silver 21 gauge square and half round jewelry wire wrapping. The setting is a modern trendy style, popular for the new generation, focuses to show to show the entire stone, yet holds it firmly and secure in place. A silver plated 20" x 1.5 mm snake chain necklace, comes with the pendant.
Chrysocolla known as the energizer crystal, it absorbs energy like a sponge, and works like a battery gives boost when we're not performing our best.
stone size: 35.5 x 25.3 x 9.4 mm 62.70 ct.
Chrysocolla is one of our favorite stone, we collect it from all over the world, many varieties with different color and pattern available as raw specimen, ready for lapidary cutting polishing. custom size and shape cutting available with optional setting and necklace.
Free shipping to Canada and USA. International shipping available with estimated USPS rates.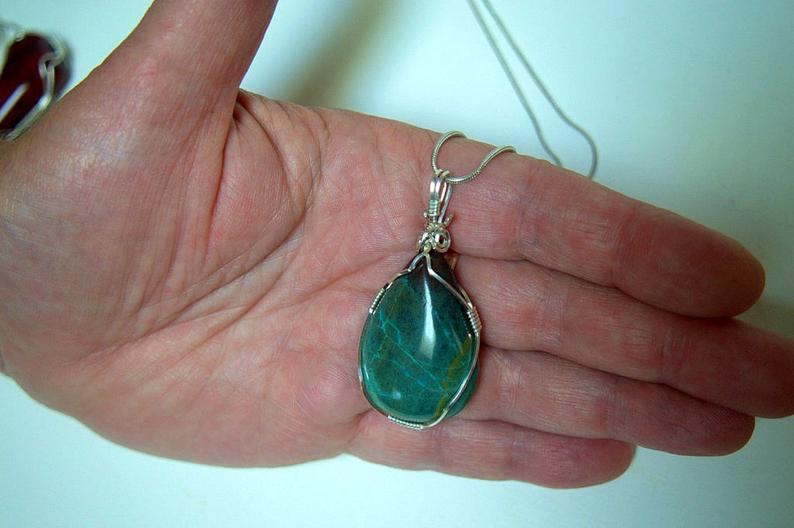 Natural blue mineral, Arizona Chrysocolla pendant