Looking for something exotic? Here is an interesting nature green stone from the lonely planet Madagascar. This Jasper specimen composed of. quartz and the mineral Stromatolite, the sometimes black blueish mystic circles are fossils of blue and black algae, what makes a unique pattern. Kambaba Jasper is find only two places on earth, beside Madagascar, is part of South Africa. The pattern also reassembles like the. skin of the crocodile, what gives another name to the stone as Crocodile Jasper. This pendant is designed to show the thru color and the nicest circles. The stone is pretty hard and dense, and because of the hardness takes a bright polish. The setting is a stylish but simple design, meant, to show the stone as much is possible. Sterling silver 21 gauge square and half round jewelry wire used for the safe and secure setting.A silver plated 20" x 1.5 mm snake chain necklace is included with the purchase of the pendant.
stone size: 40.4 x 23.5 x 7.1 mm 58.35 ct.
Free shipping to US and Canada. For International order, please contact for rates and options.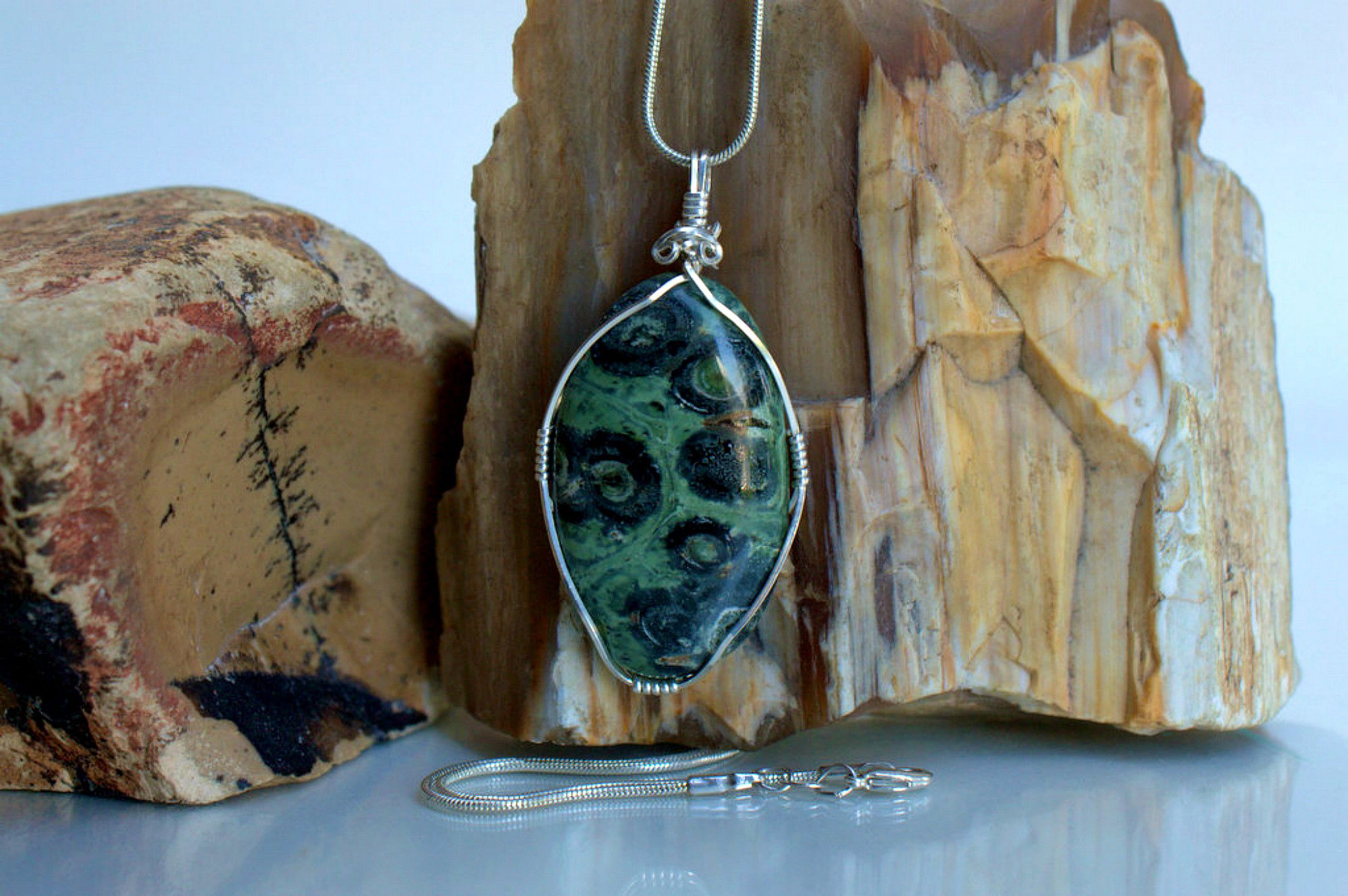 Nature green stone, Kambaba Jasper pendant, handmade jewelry