Brand new, never been displayed original abstract art, pure white alabaster and black wonder stone medium size hand carved sculpture from a living Canadian artist. Carved by the traditional old school way, using only hand tools, such as chisels, rasps and files for shaping, standard water base sand papers up to 2000 grit smoothness for polishing. Sealed and buffed with natural non toxic bee wax. Stands on a 3.75" x 1.3" round shape cut white marble base, what polished as well. Signed and dated, comes with a hand written authentication certificate.
This affordable original abstract art also comes with a personalization option, I can carve or engrave a short message or name to the base stone for free charge.
The design is an original idea, not a copy or duplicate. This unique sculpture can make a nice center piece to a medium size room, and an excellent gift idea for anniversary or housewarming.
Raw alabaster and soapstone always on stock, your custom carving idea always welcome. no deposit or payment upfront required for custom work.
11" x 4.75" x 3.75"
28 x 12.5 x 9.5 cm.
2.598 kg.
Free shipping to Canada and USA. International shipping available at estimated USPS rates.
US bond shipping by USPS, via chit-chat express, no custom delays or tariffs involved.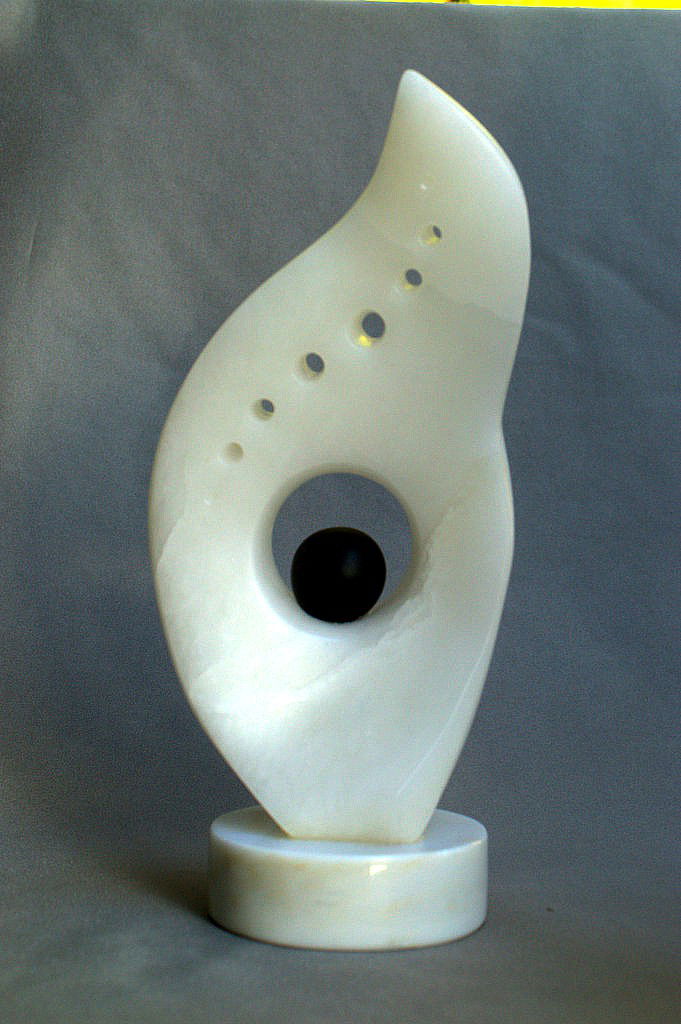 Original abstract art, albaster stone sculpture