An oval shape mid size Brecciated Mookaite Jasper pendant with sterling silver 21 gauge square and half round wire wrapping and with a silver plated 20" x 1 mm snake chain necklace,I call this stone nature's abstract creation, every cut is a different image,

Stone size: 37.1 x 23.7 x 5.6 mm 36.25 ct.

Brecciated mookaite is composed of opaque segments of minerals or rock bordered with translucent borders cemented together by a fine-grained matrix. This creates an interesting puzzle like mosaic of colours that ranges from mustard-yellows, creamy whites and tan-browns.
Free shipping to US and Canada. For International order, please contact for rates and options.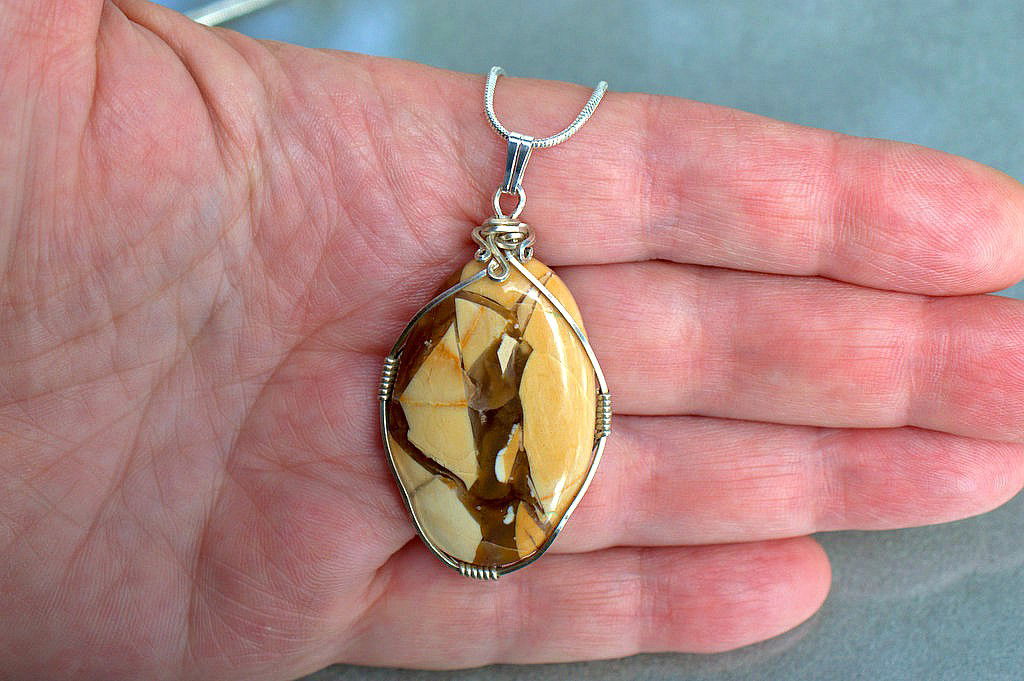 Oval shape yellow jasper pendant