Small size charm necklace, natural iron oxide mineral tumble polished non magnetic Hematite pendant protection stone talisman . Drilled and set with a sterling silver 21 gauge jewelry wire created hanger and with a silver plated 20" x 1.5 mm snake chain necklace. This blackish gold mineral known as a high spiritual energy, protection and healing stone. because of the convenient setting allows the stone to touch the body skin to have direct contact.

stone size: 19.7 x 16.9 x 6.2 mm 30.80 ct.

Hematite strengthens our connection with the earth, making us feel safe and secure. It endows us with courage, strength, endurance and vitality. A "stone for the mind", Hematite stimulates concentration and focus, enhancing memory and original thought.
Free shipping to US and Canada. For International order, please contact for rates and options.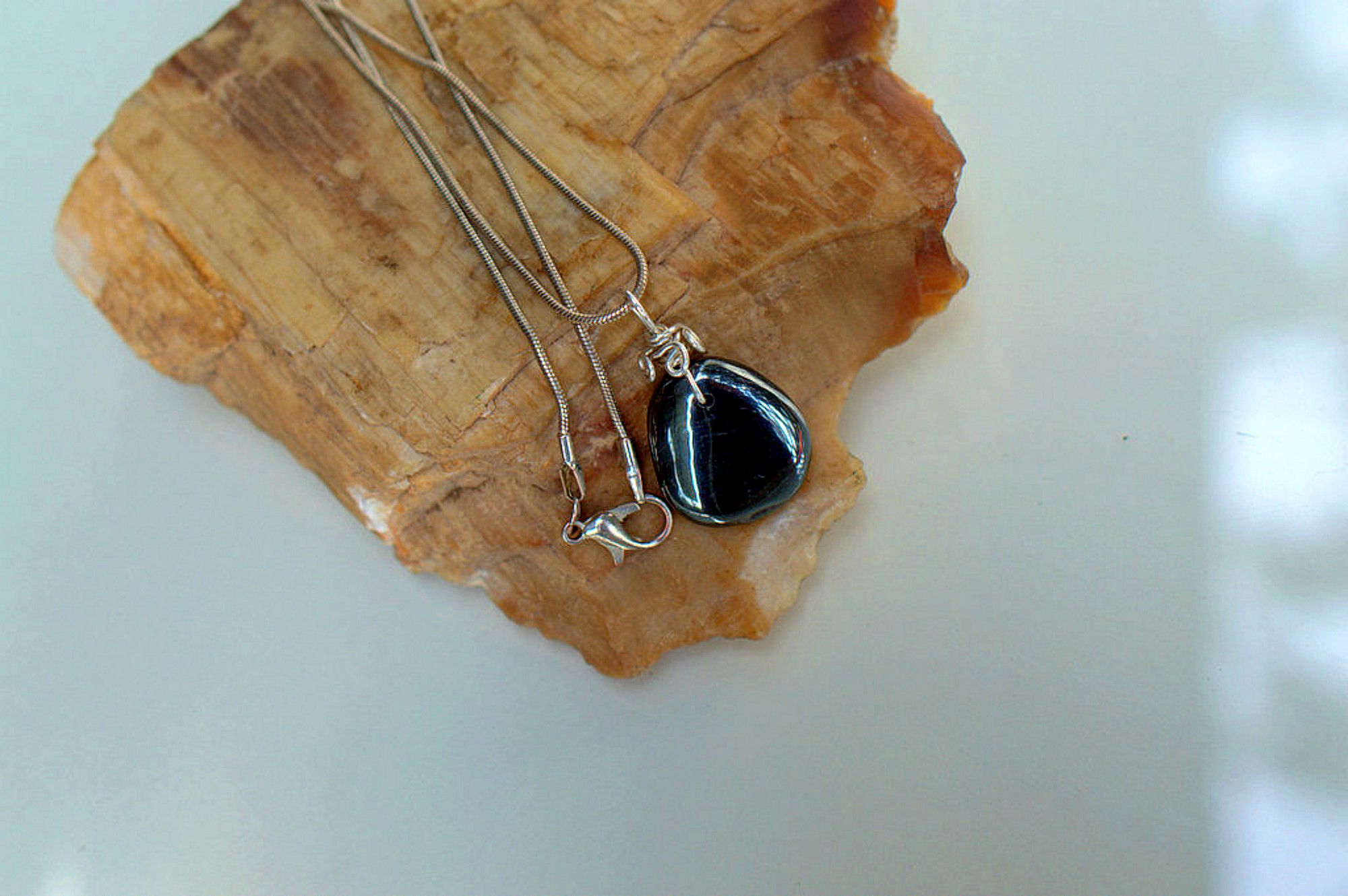 Protection stone talisman Hematite pendant