A solid piece of Red vein Jasper necklace, oval shape pendant, cut from a self collected stone from the Alberta side of the Rocky Mountains. Just like all other type of Jasper, metaphysically called the grounding stone, what provide comfort and security. When it's associated with red color, it enhances stamina and endurance by draining or absorbing the negative energies directed toward us. This quite a large size pendant is a 100% natural stone, polished on lapidary diamond wheels, set with sterling silver 21 gauge square and half round wire wrapping, and with a silver plated 20" x 1.5 mm snake chain necklace The stone takes a stunning polish

stone size 38.9 x 26.1 x 10.2 mm 82.35 ct.
overall pendant height: 52.8 mm
Free shipping to US and Canada. For International order, please contact for rates and options.

Jasper provides protection and absorbs negative energy, clears electromagnetic and environmental pollution, including radiation. It encourages honesty with one's self. Provides courage to assertively tackle problems.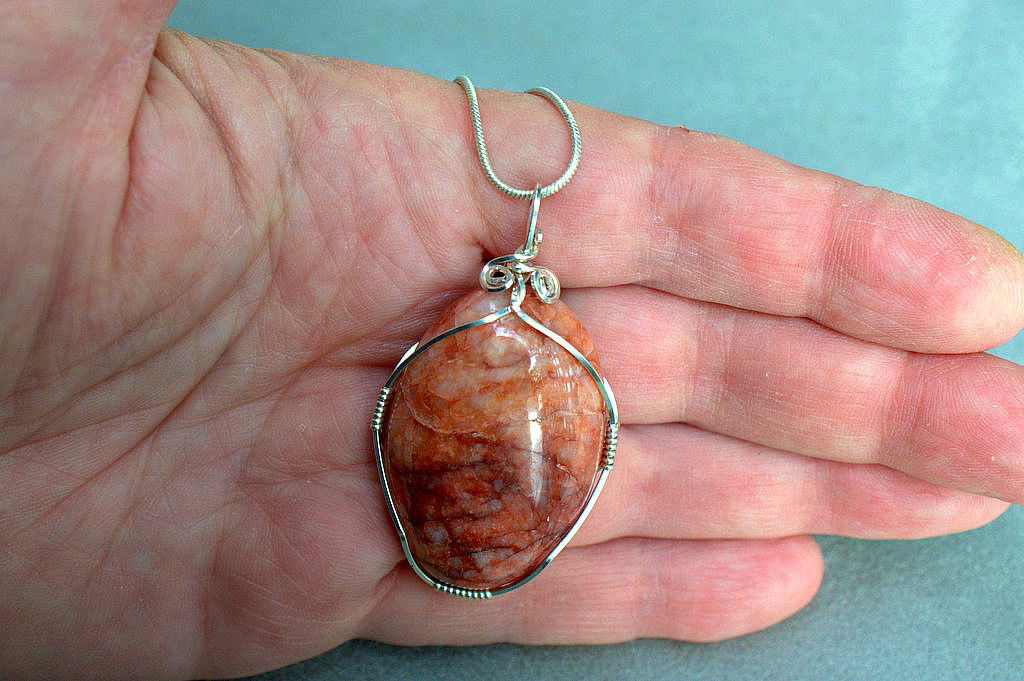 Red vein Jasper necklace, absorbs negative energy