The stone of logic a very nice royal blue Sodalite designed shape natural gemstone pendant with sterling silver triple lined 21 gauge square and half round wire wrapping and with a silver plated 20" x 1.5 mm snake chain necklace The rough mineral was prospected in Bolivia cut polished and set in our shop This is a nice larger size pendant with Royal blue color and a very bright shiny polish

stone size: 39.3 x 22.8 x 9.4 mm 57.50 ct.

Sodalite encourages being true to self and standing up for your beliefs. A stone of self-expression and confidence, Sodalite can aid in issues of self-worth, self-acceptance, and self-esteem. Sodalite promotes intuition and a trust in one's own judgment, which can be a great ally in daily life. Sodalite helps to achieve emotional balance, releasing old conditioning and programming of the past which no longer serves.
Free shipping to US and Canada. For International order, please contact for rates and options.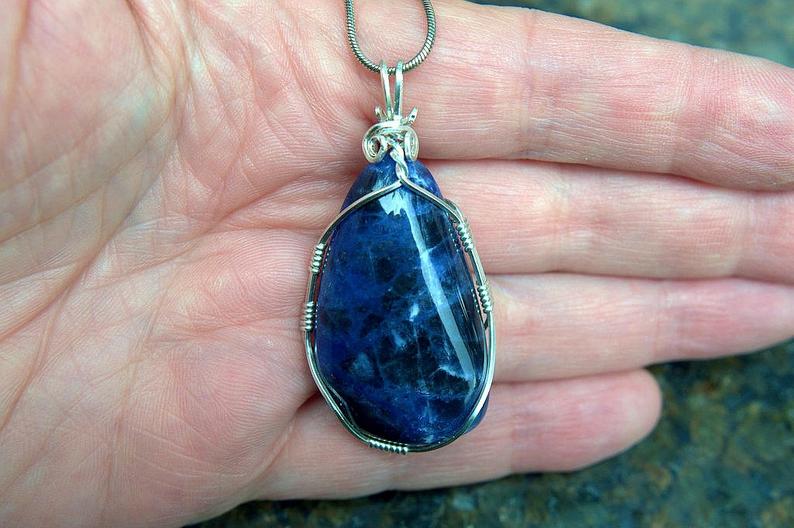 Royal blue Sodalite silver wrapped stone pendant