Ruby in green stone often found in the light color mineral Fuchsite. This pendant is designed to show the red crystal and the host stone in harmony. It's well known in the metaphysical world, recommended to wear for those who needs to deal with stress, and searching a little help to listen to her intuitions. Hand cut and hand polished on diamond wheels, set with sterling silver 21 gauge triple lined round and half round jewelry wire wrap setting and comes with a silver plated 20" x 1.5 mm snake chain necklace.
stone size: 34.1 x 22.6 x 8.9 mm 58.55 ct.
Raw ruby Fuchsite stone is still available for custom shape and size cutting.
Free shipping to US and Canada. For International order, please contact for rates and options.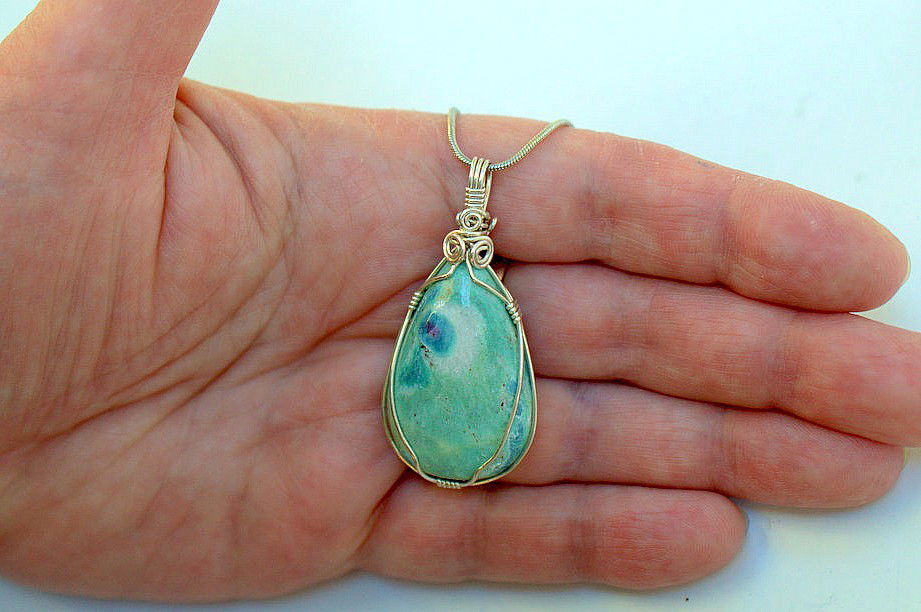 Ruby in green stone necklace