Teardrop shape silver set blue crystal, phosphate mineral Apatite necklace. This attractive blue natural gemstone has deep spiritual properties. Best known for its psychic perception, and awareness of paranormal abilities. On the emotional side, it said Apatite helps in decision-making, by clearing away confusions. A good stone for personal growth, by expanding and stimulating ones intellect, and trust.
It said this crystal can point out fresh starts, recommended for explorers, and researchers, or anyone on the field of finding new pathways.
The pendant is 100% natural, no additives or chemicals used to enhance color. Polished on diamond wheels up 50.000 grit smoothness and shine.The wrapping is sterling silver 21 gauge triple lined round and half round jewelry wire, a modern style method, what shows the stone entire size, yet holds it firmly in place. A silver plated 20" x 1.5 mm snake chain necklace included with the pendant.
stone size: 25.2 x 17.4 x 5.6 mm 22.80 ct.
Unfortunately raw Apatite is out, and we can't offer custom cutting of this beautiful gemstone, however other sizes, and shapes also available, please browse or gemstone category to see them.
Free shipping to Canada and USA. International shipping available with USPS estimated rates, see it here. A cost-effective alternate shipping method might be available with ASENDIA, please contact us with destination info for quote. Not all countries supported.
Looking for a specific gemstone? We have a large collection of raw jewelry quality crystals and minerals, ready to cut. We might have your stone.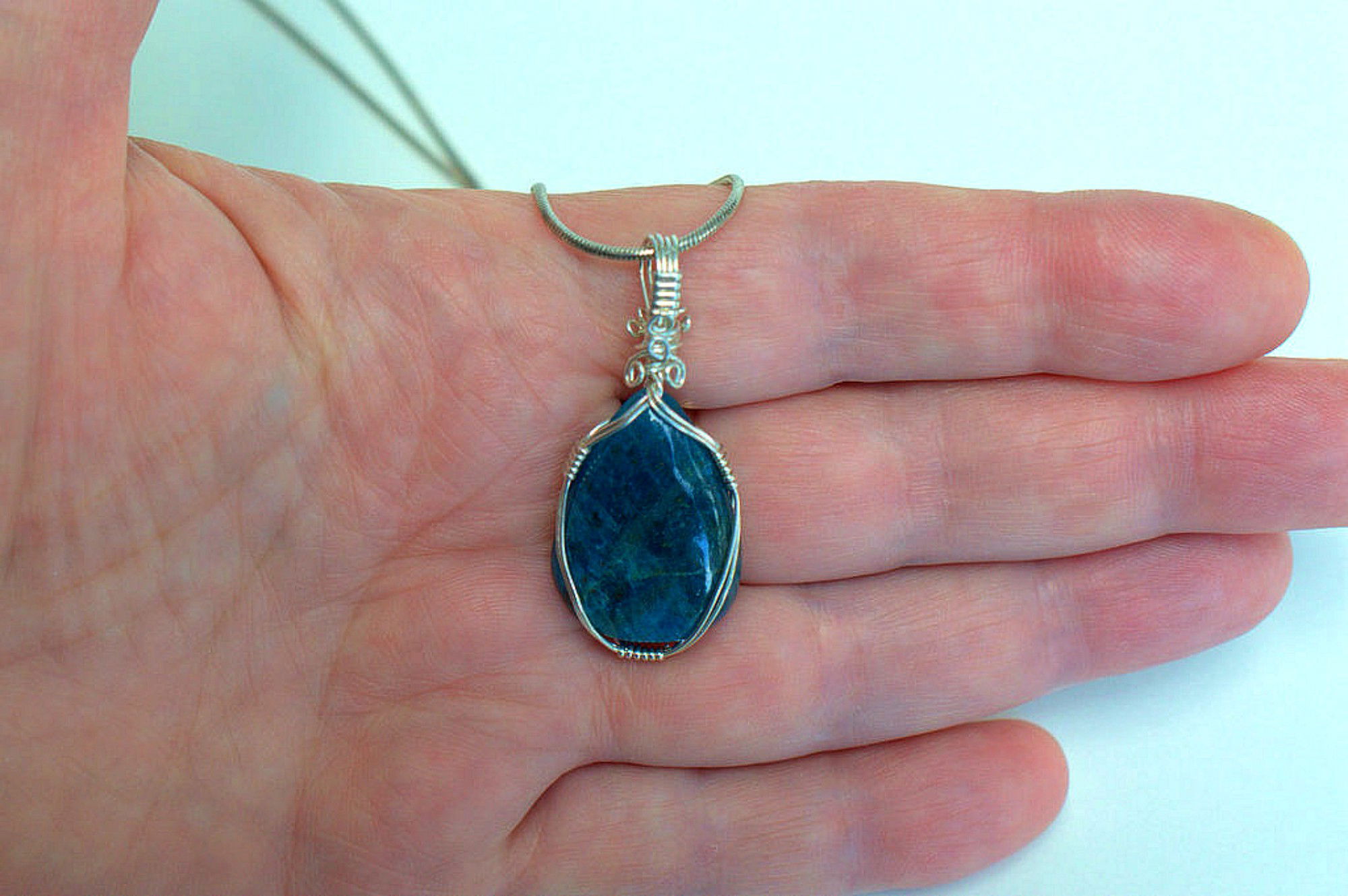 Silver set blue crystal, Apatite necklace