Original artwork natural hand carved multi color soapstone small abstract sculpture The stone is one solid piece deep green base color with brown,cream, and black spots and veins on a white Alabaster free form shape base The carving created on the traditional old school way using only hand tools The polishing made with standard sandpapers to get a smooth silky finish up to 2000 grit The soapstone is pinned and glued with stone epoxy to the base Signed and dated. By being fascinated of old wisdom symbols, I carved the four elements, this small abstract sculpture represent a flame or the symbol of fire.

8.5" x 3.75 x 1.75"
22 x 9.5 x 4.5 cm
1.060 kg.


I can carve your original idea from this type or other available stones. The four element symbols are also available on stone coasters.
A one time shipping charge added at checkout. Multiplied items purchase, only the highest rate applies, see rate chart here.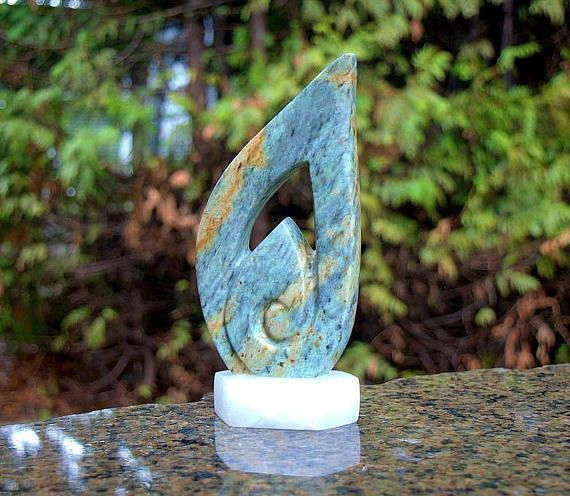 .