Recently finished soapstone abstract, pregnant woman medium size dark green base color stone sculpture. The Brazilian origin stone has brown and some gray color cloudy inclusion. Hand carved with traditional hand tools, files, and rasps, polished with standard water base sand papers. Stands on a beige round shape limestone base.
I named this stone carving "Mother soon", might be a great art gift idea for first time being moms. The sculpture signed and dated on the base, I can also personalize it by adding name or a shot message, whatever fits on the limestone, by carving or engraving free of charge.
Soapstone and alabaster raw carving stone always on stock, I can custom carve your idea, without deposit or payment upfront. If you won't like the result,don't pay for it.
9.25" x 3.25"x 2.75"
23 x 8 x 7 cm
0.979 kg.
Free shipping to Canada and USA. International shipping by USPS estimated rates.
See our reviews, what costumers right to us.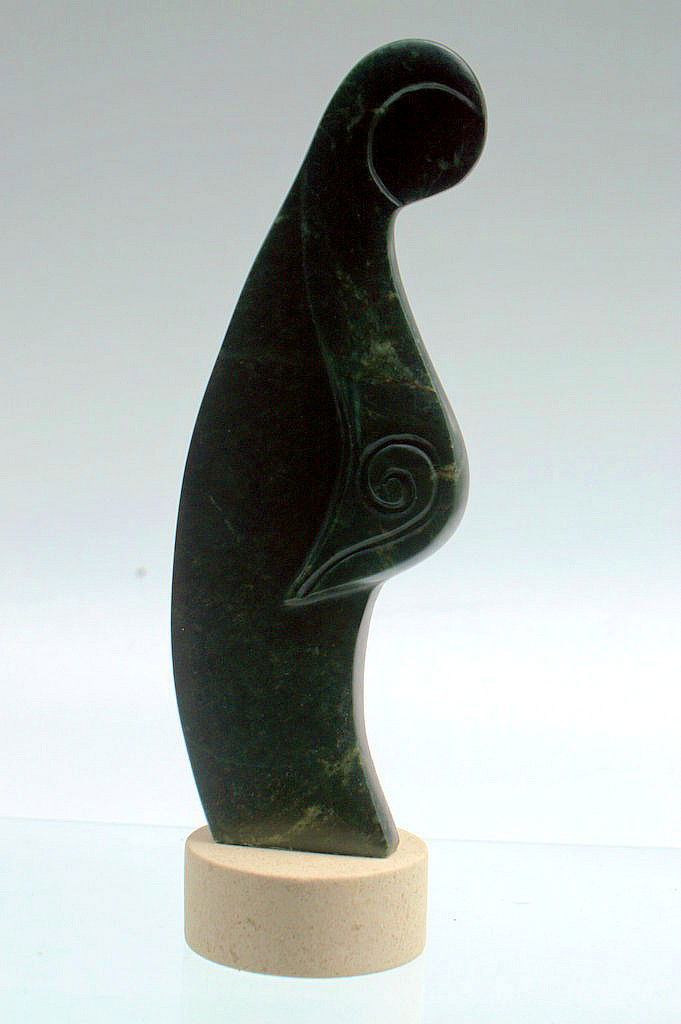 Soapstone abstract, 9.25" stone carving