Serpentine stone is one of the most abundant metamorphic rock group find on earth. Metamorphism in stones mean, the natural heat and pressure created bonding of different buried minerals underground. Because of these tendencies, nature made it a hard and dense stone, and its color and pattern varies of the amount of minerals, like aluminium and magnesium what mainly responsible for colors. When find in nature, usually has a slippery touch, what gives its name as the snake.
This stone washed down from the Canadian Rocky mountains by the mighty Fraser river. After test cutting, we discovered a very nice swirly pattern in it what made it worth, to make jewelry out of it. Deep green,( most likely chromium green) natural stone, large size oval shape pendant, polished on lapidary diamond wheels up to 50.000 grit smoothness, and bright shine, set with sterling silver 21 gauge square and half round jewelry wire wrapping, and comes with a silver plated 20" x 1.5 mm snake chain necklace.
stone size: 40.4 x 24.2 x 7.1 mm 67.85 ct.
overall pendant size including setting: 55.7 mm
Raw Serpentine stone still on stock. Custom shape and size cutting available. Each cut has a different pattern.
Free shipping to Canada and USA.
US bond shipping by USPS via chit-chat express, no custom delays or tariffs involved. Fast shipping, most cases 4-5 business days to US destinations International shipping also available with discounted USPS rates, see it here.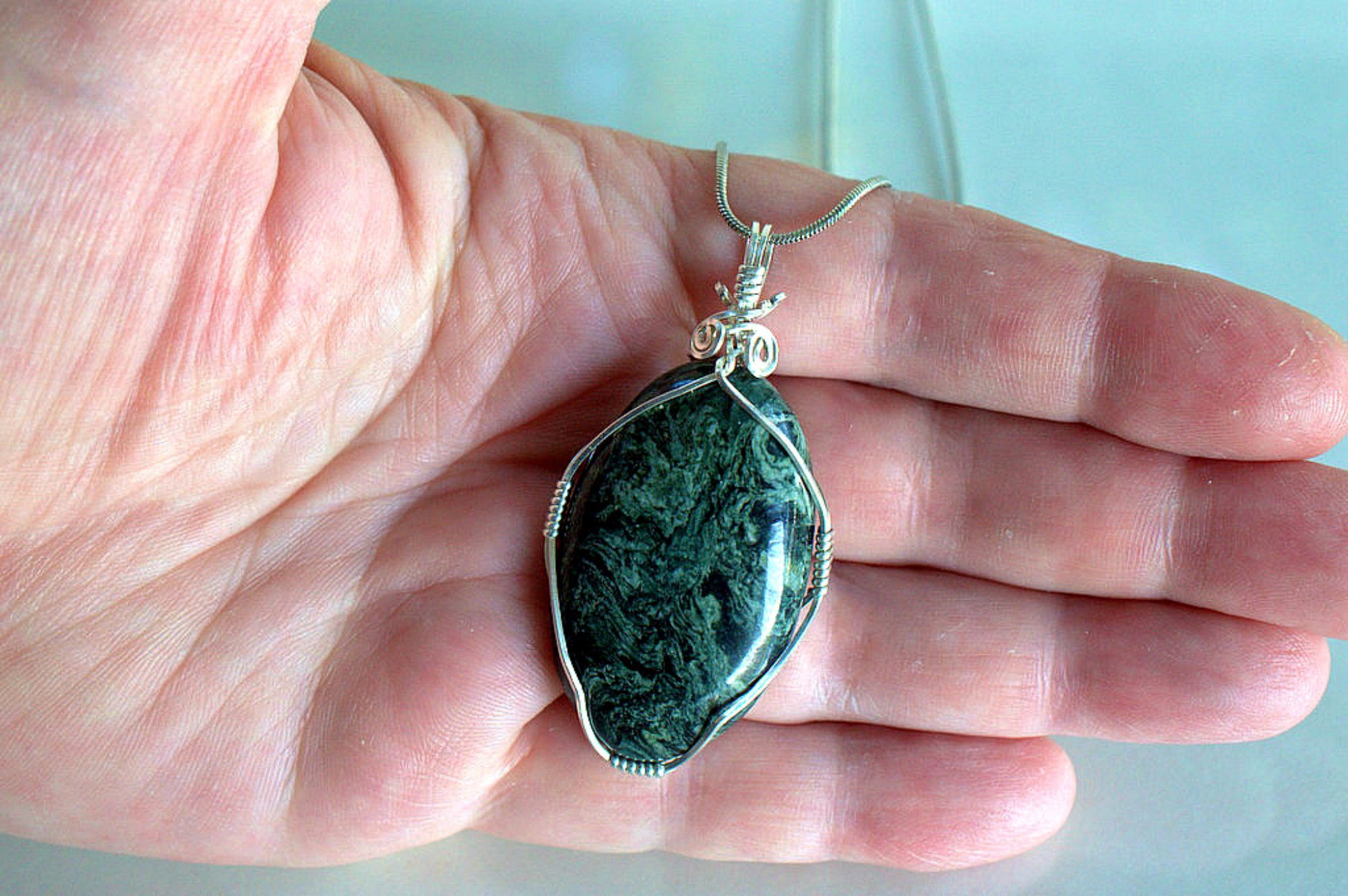 Swirly pattern, Serpentine stone, necklace jewelry