The stone is one solid piece brand new turtle figurine high polished up to 2000 grit hand carved natural Soapstone brown green color small size sculpture. The stone carving also has brownish spots and veins, could be called as multi color.A nice little present for friend or coworker Can be used as decoration or paper weight. The carving is signed and dated, I can also personalize it by adding carved or engraved names, short messages for free of charge. Once displayed, not required much maintenance, just a few drop of olive oil and a soft cloth buff every other months, to keep the shine and to protect the stone from drying out.
5" x 3.25" x 1"
12.5 x 8 x 2.5 cm
0.313 kg.

I can custom carve your unique idea from this type or other available stones.
Free shipping to US and Canada. For International order, please contact for rates and options.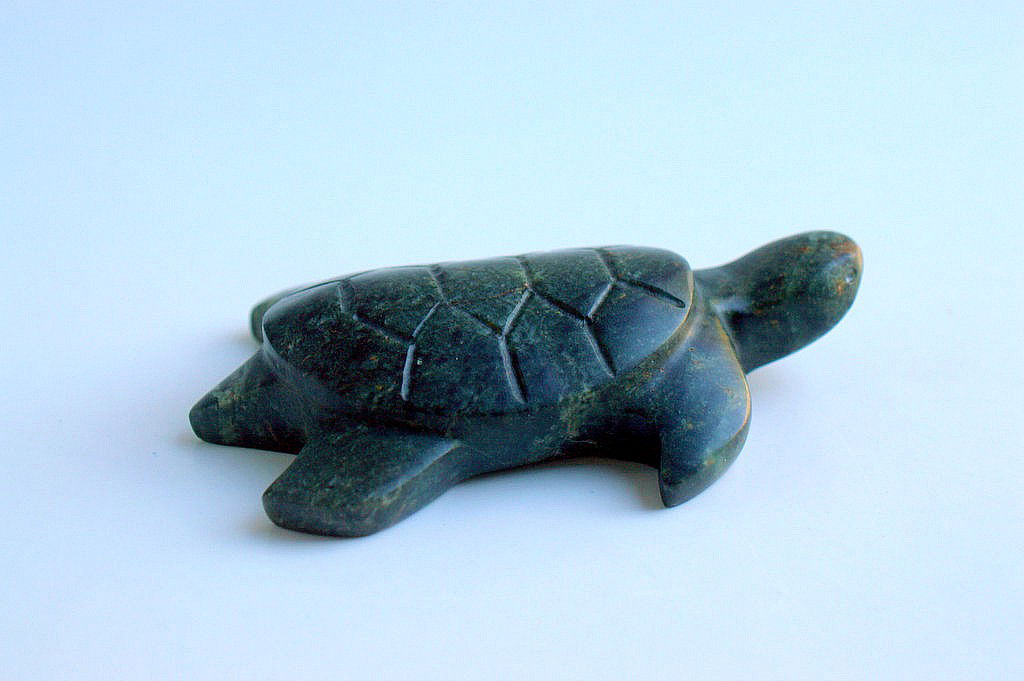 Turtle figurine soapstone carving