A brand new walking polar bear original 8.75" x 4.75" x 4.75" size hand carved high polished white alabaster figurine. One of the world's best quality carving stone direct from the quarry Spain. Very solid marble looking stone, however due to it's nature some black and gray lining and spot inclusion can be find in it. Our traditional way of carving stones, is restricted by using only hand tools for shaping and standard water base sand papers for polishing all the way up to 2000 grit. Despite the fact that this bear has coloration, it's a very nice silky smooth and shiny piece of home decoration item, what looks awesome with the right lighting. It's sealed and buffed with natural non toxic bee wax, an every other months of olive oil and a soft cloth buff will makes it fresh and wet looking for ages. Signed and dated at the bottom, personalized names, short message carving to it available for free of charge. Recently acquired a larger quantity of raw alabaster, custom carving available.
8.75" x 4.75" x 4.75"
22 x 12 x 12 cm.
2.681 kg.
A one time shipping charge added at checkout. Multiplied items purchase, only the highest rate applies, see rate chart here.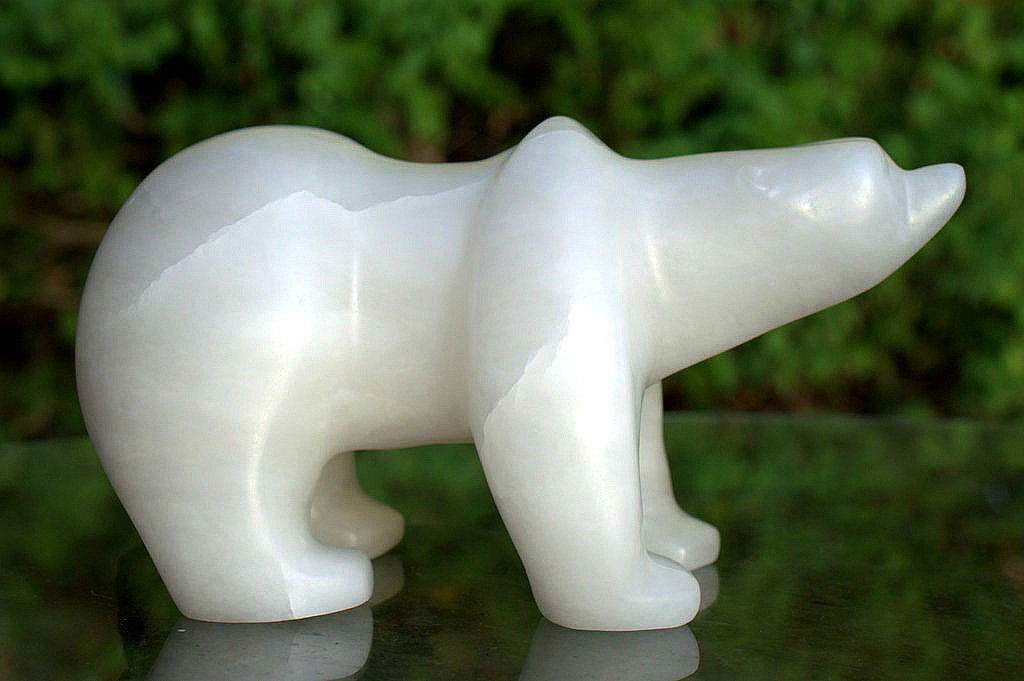 Walking polar bear, hand carved alabaster figurine