Transparent natural crystal Yellow Fluorite also called as Golden Fluorite medium size oval shape pendant The stone is hand polished and set with sterling silver 21 gauge square and half round jewelry wire and with a silver plated 20" x 1.5 mm snake chain necklace This is a relatively soft stone got it as rough cut it and polished it in our shop.The yellow variety of Fluorite possesses great wealth. One image shows the raw stone, what this pendant was cut from

stone size: 38.6 x 24.8 x 7.3 mm 72.15 ct.

Yellow fluorite is associated with unity, intellectual development, and creativity. It supports understanding and logical thinking, while boosting your imagination and sense of resourcefulness. Yellow fluorite can also be beneficial for encouraging a spirit of cooperation, and the willingness to work together towards common goals.
Free shipping to US and Canada. For International order, please contact for rates and options.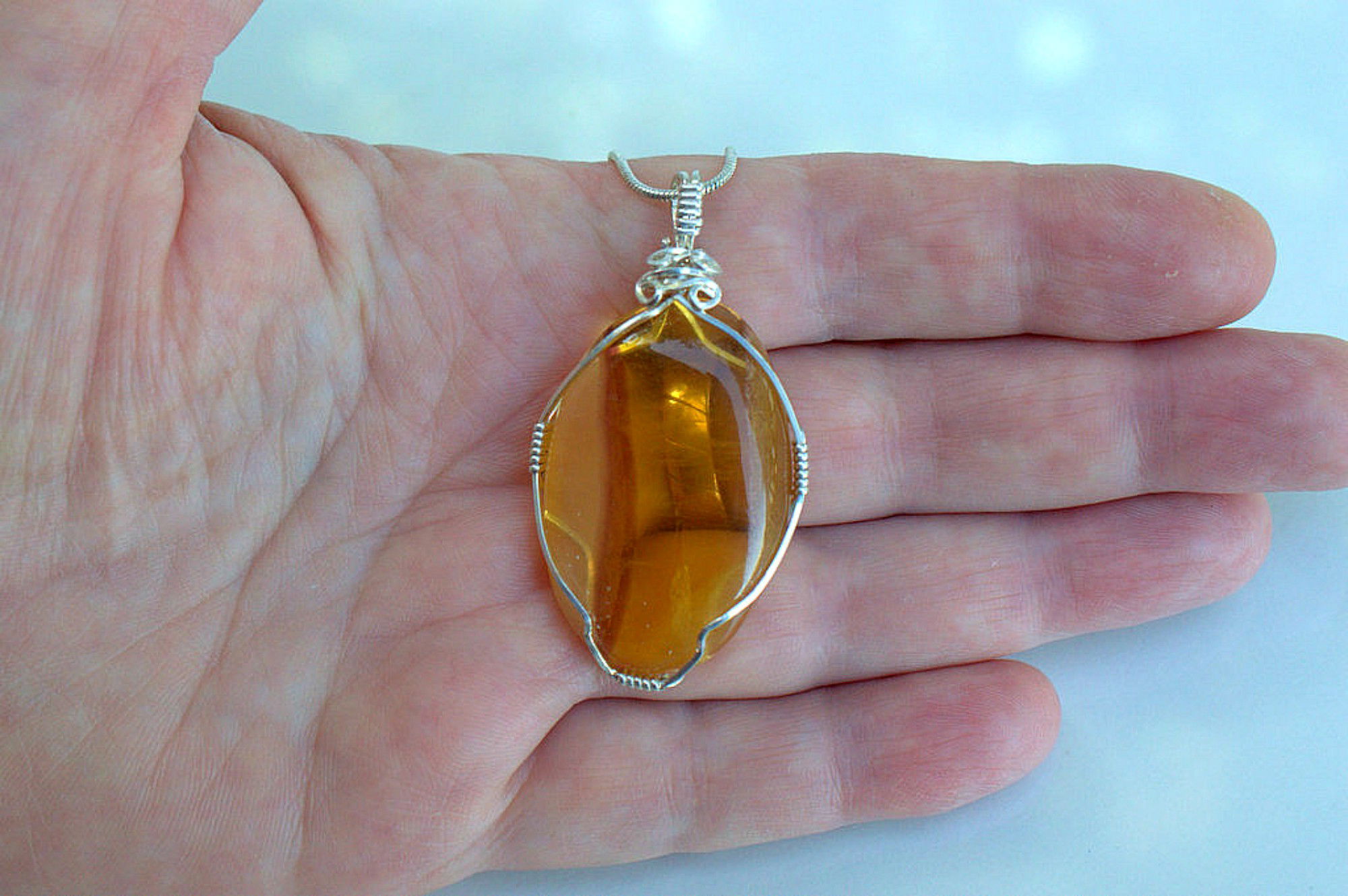 Yellow Fluorite crystal jewelry